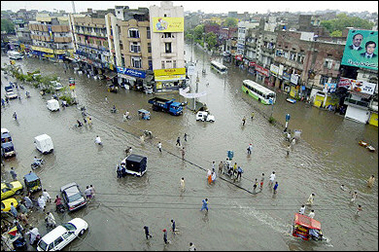 Please join UNL College of Law's Multi-Cultural Legal Society and Black Law Students Association for an Eid and Ramadan Celebration 7-11 p.m. Sept. 9 at the Nebraska Union Ballroom to help raise money for the Pakistani flood victims. There will be food, ethnic and cultural festivities.

The flood has destroyed more than one-fifth of the country and has displaced over 17 million individuals, many of which are children. Help is greatly needed. A minimum $10 donation is requested. All proceeds will be going directly to Ummah Relief International. And, all checks should be made out to Ummah Relief International.

If you have any questions or are unable to attend, but wish to donate, please contact royaniazi@huskers.unl.edu or call (402) 617-8933 or (402) 613-5176.

More details at: http://go.unl.edu/jiz