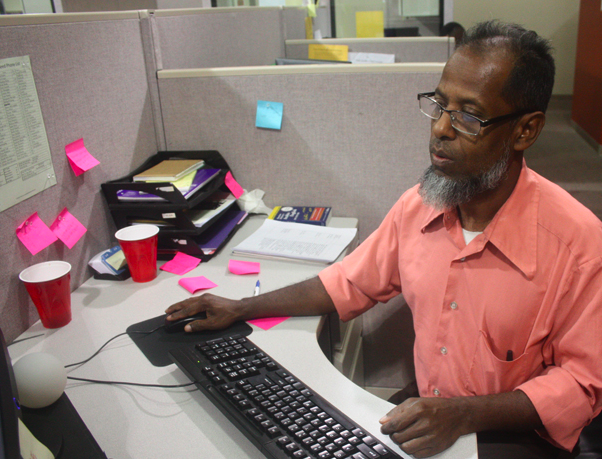 The College of Journalism and Mass Communications is creating Nebraska Mosaic, a community news website that focuses on Lincoln's refugee population. The website launches today with the 5:30 p.m. premiere of "Crossing Salween" at the Mary Riepma Ross Media Arts Center.

"Nebraska Mosaic will give Lincoln's growing refugee communities a voice," said Tim Anderson, associate professor of journalism. "These communities exist, but they are, to a large extent, hidden."

Since the 1990s, when the federal government designated it a resettlement community, Lincoln has attracted a growing and diverse refugee population. These immigrants speak more than 40 languages and come from more than 50 nations.

"We thought it was important for our students to cover diverse populations and our goal is to create something that will sustain itself through the involvement of the refugee communities themselves," Anderson said.

Beginning in fall 2010, supported by a $25,000 grant from J-Lab, UNL students worked to develop a community news initiative. J-Lab works with news creators and gatherers through American University's New Voices program to fund pilot projects and news startups. New Voices grants have funded 55 community news startups since 2005.

The initial grant created the foundation of the Mosaic site. Students in the college's advertising program researched information needs of the refugee community and how best to reach them. Students in the journalism program generated content for the site.

This year, the College of Journalism and Mass Communications partnered with the Lincoln Community Foundation and received a grant from the Knight Community Information Challenge, which the Lincoln Community Foundation matched. These grants, totaling $48,000, supported efforts by the Mosaic class to further reach out to Lincoln's refugees. Each week the university class meets in the Community Learning Center at Arnold Elementary School. Refugees are invited to attend to discuss issues important to them, to raise questions that might be answered through journalistic articles and even to learn reporting, photography or videography skills.

For more information about the Mosaic project, go to http://cojmc.unl.edu/mosaic.
More details at: http://go.unl.edu/507