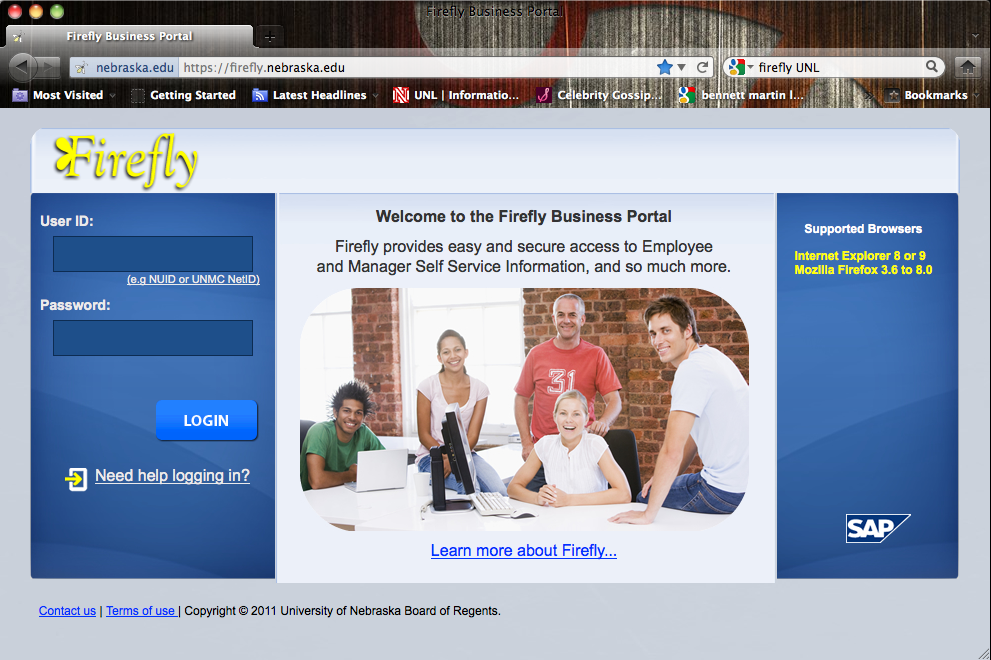 The 2012 NUFlex benefit open enrollment and health risk assessment starts Nov. 14 and runs through Dec. 2.

UNL faculty and staff must use Firefly, the University of Nebraska's business portal, to update benefit selections. The portal is available at http://firefly.nebraska.edu.

Prior to accessing the Firefly portal, faculty and staff should check the browser version that will be used for enrollment. Browsers supported by Firefly include Internet Explorer 8 or 9 (in compatibility mode) and Mozilla Firefox (versions 3.6 or newer). Older browser versions may cause problems for users.

For more information, technical instructions and assistance, contact the Computer Help Center at mysupport@unl.edu, 402-472-3970 or 866-472-3970.

A self-help resource is available at http://www.unl.edu/helpcenter/firefly.
More details at: http://go.unl.edu/cz2