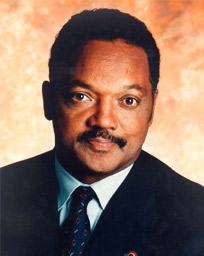 Today is the last day that free tickets for Jesse Jackson's Nov. 30 speech at the Lied Center will be available exclusively to UNL students, faculty and staff. A maximum of two tickets can be picked up per person at the Lied Center box office between 11 a.m. and 5:30 p.m.

Jackson is the keynote speaker for the Nebraska Black Leadership Symposium. The event is the last of three diversity leadership symposia being held at UNL in November. The Gaughan Multicultural Center and Office of Admissions are partnering on the symposia to develop the event into a student retention and public engagement opportunity.

Jackson's lecture, "There's Still More to Be Done," is 11:30 a.m., Nov. 30 in the Lied Center for Performing Arts. The free tickets will be made available to the public starting Nov. 14. The lecture will be live-streamed at http://go.unl.edu/DLS.

Jackson is one of America's foremost civil rights, religious and political figures. During the past 40 years, he has played a pivotal role in virtually every movement for empowerment, peace, civil rights, gender equality, and economic and social justice.

The speech will be followed by a question-and-answer session with select audience members.
More details at: http://go.unl.edu/DLS