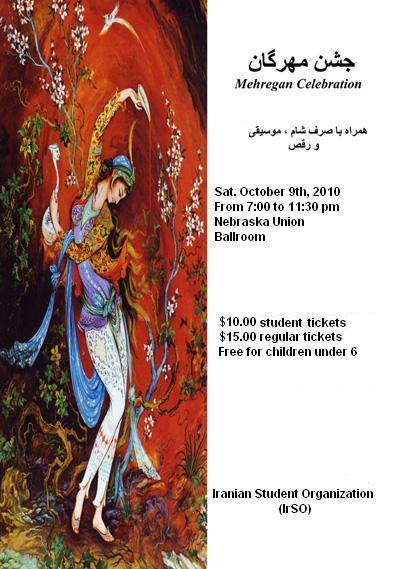 The Iranian Student Organization is hosting "Mehregan Night," 7 to 11:30 p.m., Oct. 9 in the Nebraska Union Ballroom.

"Mehregan" is an Iranian festival dating back to the 4th century B.C. The Oct. 9 festival will include a historical presentation, music, Persian dinner and a dance. Vegetarian meals are available upon request.

Tickets are $15 general admission, $10 for students and free for ages 6 and under. Tickets must be purchased by Oct. 6.

For more information or to purchase tickets, contact Ardalan Sherafati at ardalan_sh@yahoo.com, 472-7087 or 162H Whittier Building.