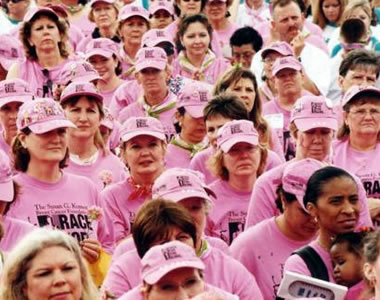 The UNL Wellness Initiative is encouraging faculty, staff and students to join "Team UNL" as it walks in support of breast cancer awareness at 1 p.m., Oct. 17 in Holmes Lake Park.

To help raise money, the UNL Wellness Initiative has designed T-shirts for walkers to wear. Contact wellness@unl.edu to order a T-shirt. All proceeds go toward cancer research in Nebraska.

The Making Strides Walk is part of Making Strides Against Breast Cancer, a nationwide initiative that enables the American Cancer Society to continue cancer research and education.
More details at: http://go.unl.edu/k9m