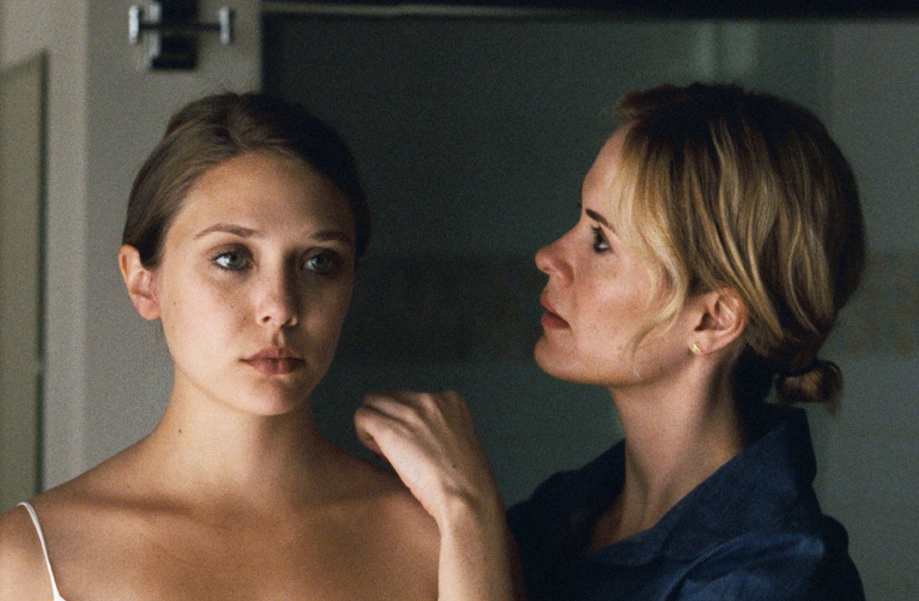 The powerful psychological thriller "Martha Marcy May Marlene," starring Elizabeth Olsen, opens today at the Mary Riepma Ross Media Arts Center. Also continuing to show at the Ross is "Take Shelter."

Showing through Dec. 1, "Martha Marcy May Marlene" tells the story of Martha, a young woman rapidly unraveling amidst her attempt to reclaim a normal life after fleeing from a cult and its charismatic leader. Seeking help from her estranged older sister and brother-in-law, Martha is unable and unwilling to reveal the truth about her disappearance. When her memories trigger a chilling paranoia that cult members could still be pursuing her, the line between Martha's reality and delusion begins to blur.

In "Take Shelter," Curtis LaForche (played by Michael Shannon) lives in a small Ohio town with his wife Samantha (Jessica Chastain) and 6-year-old daughter Hannah, who is deaf. Money is tight, and navigating Hannah's health care and special education is a constant struggle. Curtis and Samantha are very much in love and their family is a happy one.

However, Curtis begins having terrifying dreams about an encroaching, apocalyptic storm. He chooses to keep the disturbance to himself, channeling his anxiety into the obsessive building of a storm shelter in their backyard. The project results in strain on Curtis' marriage and tension within the community.

Curtis eventually confides in Samantha, testing the power of their bond against the highest possible stakes.

"Take Shelter" shows through Nov. 24.

For more information, go to http://www.theross.org or call 402-472-5353.