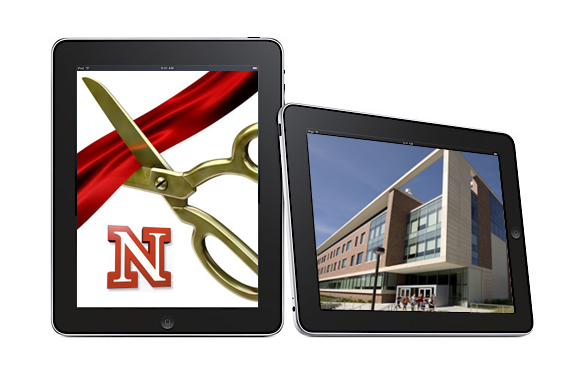 The Department of Physics and Astronomy is preparing to dedicate its new building, Jorgensen Hall, but needs some help to add some physics-related drama to the Oct. 29 ceremony.

Students, faculty, staff, alumni and friends are invited to submit proposals describing how they would "cut the ribbon" on the new building. Proposals should incorporate some aspect of physics to make the celebration more interesting than is possible using only ribbon and scissors.

Written submissions may be uploaded at http://go.unl.edu/ribboncutting. Entrants are encouraged to post a short video on YouTube either explaining or demonstrating their idea. The video URL can be submitted with the proposal. Submissions are due by noon on Oct. 15.

Ideas should not pose threat of injury to anyone or present any risk of damaging property. Participants must have the skills and necessary equipment to carry out their submitted ideas, although a faculty selection committee may be able to offer a small amount of funding assistance to help implement the winning proposal.

A faculty committee will select three finalists, post their proposals with supporting video links on the department's website at http://physics.unl.edu and open the contest up to online voting beginning Oct. 18. Voting closes at noon on Oct. 22.

The winning submission will be demonstrated at the 4 p.m. dedication ceremony on Oct. 29. The ceremony will feature UNL Chancellor Harvey Perlman, alumnus and Nobel laureate Alan Heeger and other special guests. The winner will be presented an Apple iPad or dollar value equivalent in merchandise from the UNL Computer and Phone Shop.

For questions about the contest, visit the contest website. Details about the upcoming dedication are online at http://physics.unl.edu.

More details at: http://go.unl.edu/ribboncutting