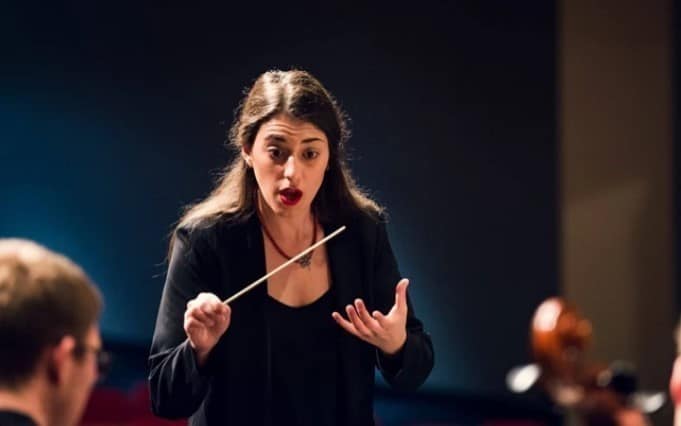 Check out the recent news from our alumni:

• Anna-Maria Gkouni (MM 2017) is the first female conductor and music director of the Conroe Symphony Orchestra in Texas. She is currently pursuing her Doctor of Musical Arts in orchestral conducting at the University of Houston. To learn more, visit https://go.unl.edu/kztm.

• Johnny Smith-Wilson (M.M. 2018) was named a semi-finalist in the Composers Student Instrumental Chamber Music Division of The American Music Prize. Smith-Wilson composed String Quintet No. 2 "Lawurl," which premiered and was recorded at Kimball Recital Hall in front of a live audience. The term "Lawurl" comes from the Aboriginal dialect Wagiman and means spirit. For more information, visit https://go.unl.edu/3z6b.

To submit your alumni news, please send an e-mail to unlarts@unl.edu. Be sure to include your year and degree(s).