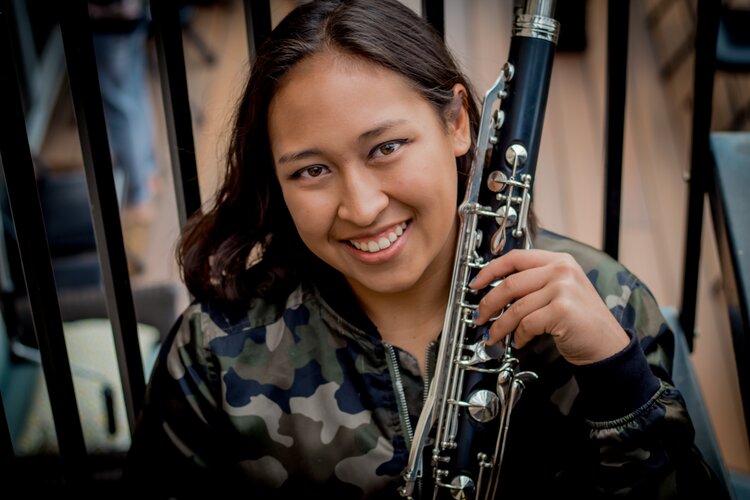 Sapphire Skye Toth, a senior music composition major from Omaha, Nebraska, is one of five University of Nebraska–Lincoln students to receive a scholarship from the Nebraska Alumni Association for demonstrating outstanding leadership on campus and showing a promising future.

Toth was presented the Howard and Judy Vann Student Leadership Award/Scholarship at the Cornhusker Experience Gala, hosted by the Student Alumni Association, on April 15 at the Nebraska Champions Club.

Toth is a Filipina-American from California working towards her Bachelor of Arts degree in composition in the Glenn Korff School of Music. A self-described "nerd at heart," Toth loves everything from traditional literature to D&D to video games. This love for world-creating, combined with a life of music, is what drives her to be a composer.

Toth has worked as a freelance composer since 2017 and is currently composing for chamber and solo musicians, as well as a scoring composer. Toth currently interns with We are Nebraska and has interned with The Lied Center.

At UNL, Toth serves as the undergraduate representative for the Glenn Korff School of Music Strategic Planning Committee, a member of the Student Alumni Association Board of Directors, and service coordinator for Kappa Kappa Psi-Honarary Band Fraternity-Epsilon Omega Chapter.