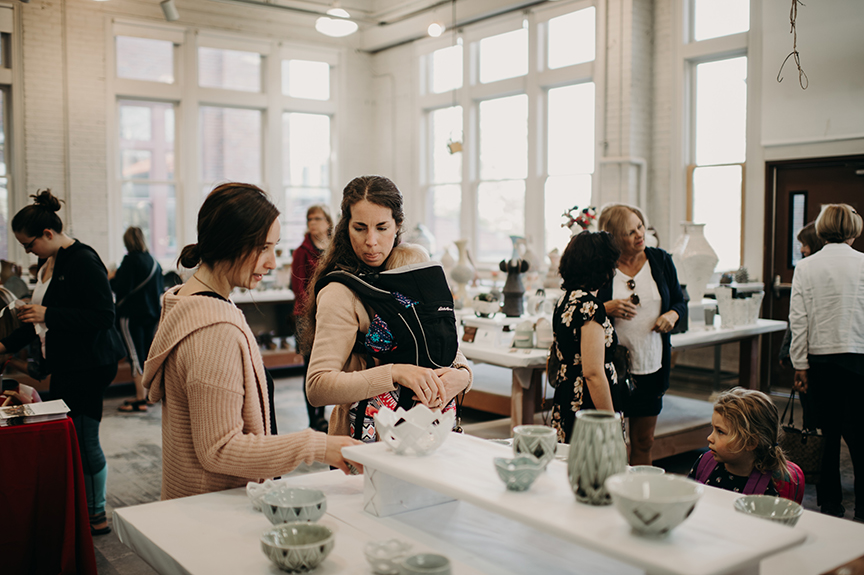 The University of Nebraska–Lincoln's Clay Club will hold their spring sale on Saturday, May 8 at LUX Center for the Arts. The sale will feature work made by School of Art, Art History & Design graduate and undergraduate ceramics students.

Hours for the sale are 10 a.m. to 5 p.m. at the LUX Center, which is located at 2601 N. 48th St. in Lincoln. Admission is free.

The event will be held in tandem with the LUX's Mayfest event, which will run noon to 3 p.m. This outdoor, family-friendly event features live music, food and art activities for all ages. Admission is free, but for $30 you can choose a handmade artist flowerpot and plant, available on a first-come, first serve basis. Learn more about Mayfest at https://go.unl.edu/qj3r.

"We are excited for our Clay Club sale this spring," said Dehmie Dehmlow, a graduate student in the School of Art, Art History & Design and the president of the Clay Club. "We are grateful to be partnering with the LUX, a local arts center that is a pillar in the Lincoln arts and broader community."

Dehmlow said the group is eager to hold an in-person sale this spring.

"We are looking forward to having an in-person Clay Club Sale where we can show the great work made by our graduate and undergraduate students and engage with our community again," Dehmlow said.

The Clay Club Sale will include works of art created by graduate students, undergraduate students, alumni and faculty in the School of Art, Art History & Design representing a broad range of aesthetics, techniques and concepts.

Proceeds from the sale go to the artists, as well as funding the Clay Club. This student-run organization brings in visiting artists to the community and sends students to national clay conferences.

The Clay Club will be participating in a raffle put on by the LUX Center that will include a number of pieces by UNL faculty and students. The proceeds from the raffle will support the LUX.

For more information, call the School of Art, Art History & Design at (402) 472-5522 or e-mail schoolaahd@unl.edu.