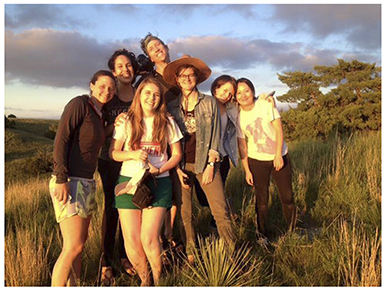 Mixed Media: Art & Nature will be the topic of Art at Cedar Point, taught by Assoc. Professor of Art Eddie Dominguez this summer at Cedar Point Biological Station near Ogallala, NE.

In addition to being offered as an undergraduate level studio art course, (ARTP 383, ACE 7), K-12 art teachers will have the opportunity to enroll at the graduate level, providing them the opportunity to reconnect to their own artistic practice and learn about new processes and techniques.

Cedar Point Biological Station also invites applications for the summer 2017 Artist in Residence Program.
More details at: http://art-at-cedar-point.unl.edu/classes-art-cedar-point-2017