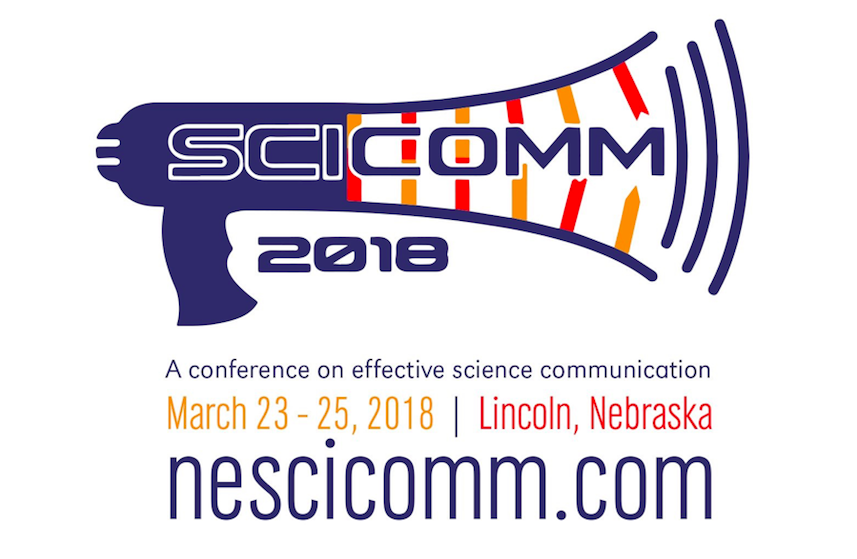 The registration deadline for SciComm, a conference on effective science communication, is quickly approaching.

The three-day conference featuring NPR science correspondent Joe Palca is set for March 23 to 25 at the University of Nebraska-Lincoln Union. Registration and hotel reservations are due March 2.

Palca, known for his science program Joe's Big Idea, will present the keynote speech at 8:30 a.m. Sunday, March 25, the final day of the conference, and Dr. Jacqueline Gill of the Climate Change Institute will present the keynote speech at 8:30 a.m. Saturday, March 24.

The event opens Friday, March 23, though, with professional development workshops, including ones by American Association for the Advancement of Science; the Portal to the Public (PopNet); Improv for Scientists by Friends of Joe's Big Idea; and Summing –up Your Science in 90 Seconds.

Also Friday is a Student Lightning Talk competition with talks dedicated to climate change, vaccines or evolution. Palca and Maddie Sofia, assistant producer on NPR's Science Desk, will judge the competition and will provide feedback and discussion.

The evening will close with the small science film festival.

Saturday will kick off with a welcome address by Chancellor Ronnie Green, followed by Gill's presentation and then morning concurrent sessions focused on six key areas:


Informal STEM learning

Science communication research

K-12 STEM

Disciplinary-based education research

Science and the media

Broader impacts


The afternoon will merge with a Science Festival at the Mueller Planetarium's 60th anniversary. SciComm participants will get into the museum free and can participate in science activities.

The event will be followed by a poster session from 4:30 to 6:30 p.m. at the Union, and will close with Nerd Nite hosted by the University of Nebraska-Lincoln graduate students. Palca and Sofia will attend.

For a complete schedule of events, click here.

To register, click here.

To book your hotel, click here.

Sponsors include Agricultural Leadership, Education and Communication; Center for Biotechnology; College of Agricultural Sciences and Natural Resources; College of Arts and Sciences; College of Education and Human Sciences; Department of Entomology; Department of Physics and Astronomy; Department of Sociology; Nebraska SCIENCE - CEHS, CAS, and CASNR; Office of Research and Economic Development; School of Biological Sciences; and University of Nebraska State Museum, all at the University of Nebraska-Lincoln.