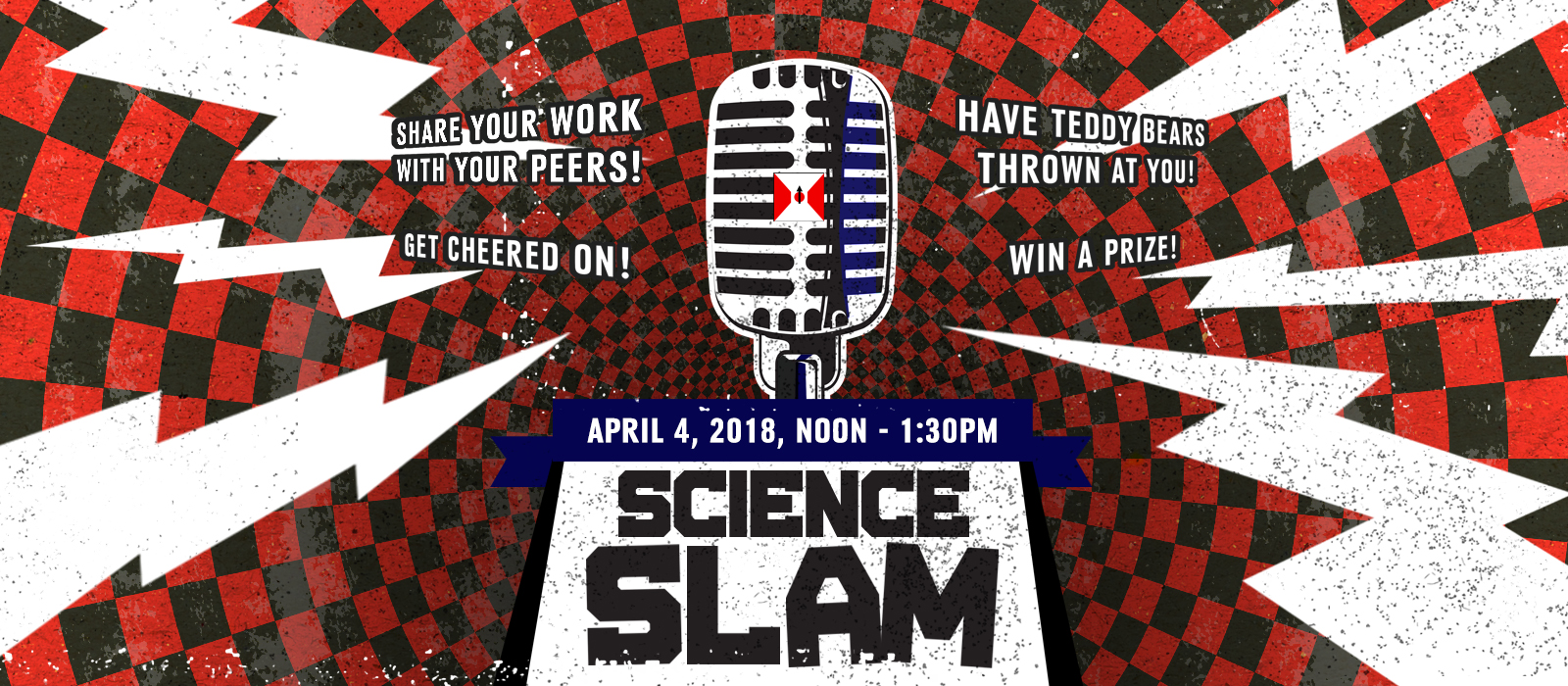 You are invited to participate in the university's third annual Science Slam, which will take place Wednesday, April 4, from noon to 1:30 p.m. in the Great Hall of the Wick Alumni Center, following a keynote talk by astrophysicist Katie Mack (@AstroKatie) from 11 a.m. - noon.

In this campus-wide contest, graduate and undergraduate researchers from all scientific disciplines are challenged to communicate their work in an accessible way to a diverse audience through short, dynamic, and engaging presentations. A winner will be decided by the audience.

Are you a graduate or undergraduate researcher or postdoc in any science department, including mathematics, engineering, or the social sciences? Apply to be a presenter! Share your work with your peers in a fun and supportive environment, and add a little bling to your CV. Speaking of bling: If you are selected as a finalist, you'll win a $50 prize, and the winner will win an additional $250!

Are you interested in learning more about science at UNL in a fun, informal setting with free food? Register for a seat in the audience! Cheer the slammers on, and then it's up to you to decide who gave the most compelling presentation and deserves to be crowned Supreme Science Slammer. There is no registration deadline, but space is limited, so sign up now! Oh, and there will be a sumptuous lunch buffet waiting for you!

Presenter applications will be accepted through Wednesday, March 7.

Finalists will be announced Wednesday, March 14.

The AAAS Center for Public Engagement with Science and Technology will offer a workshop and coaching session exclusively for Science Slam finalists on Friday, March 23.

Winner will be decided at the Science Slam on Wednesday, April 4.

For more information, visit go.unl.edu/slam, or contact Jocelyn Bosley (jbosley@unl.edu).