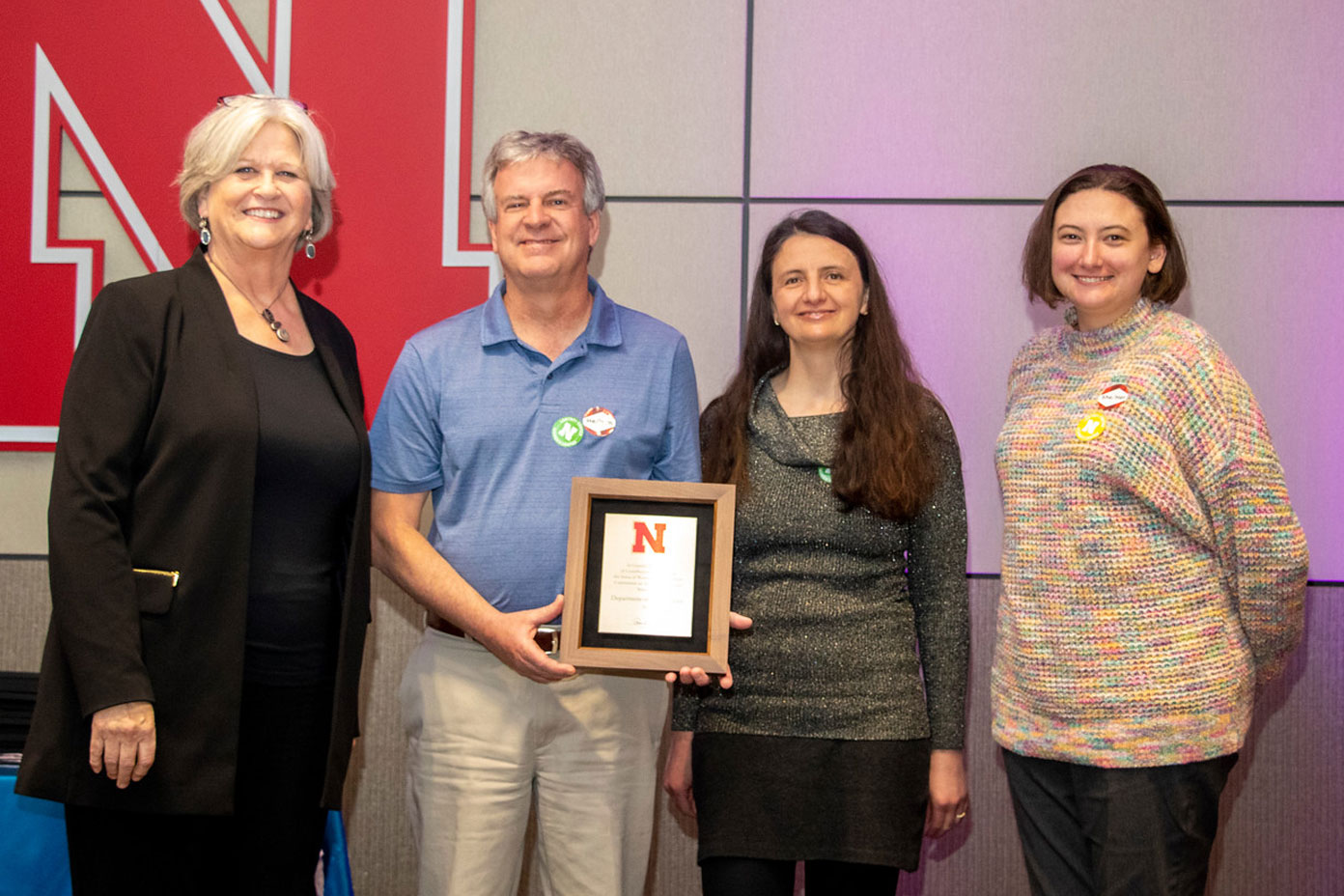 The University of Nebraska-Lincoln Department of Mathematics earned the 2022 Chancellor's "Outstanding Contribution to the Status of Women Award" from the Chancellor's Commission on the Status of Women at the Women's History Month Celebration on March 24.

The annual award recognizes efforts that create a climate encouraging women to succeed at the university. The purpose of the commission is to enhance the status of women at the university by advising the chancellor on issues pertaining to gender equity and on specific concerns of women faculty, staff, and students.

The School of Biological Sciences was also a 2022 recipient of the award.