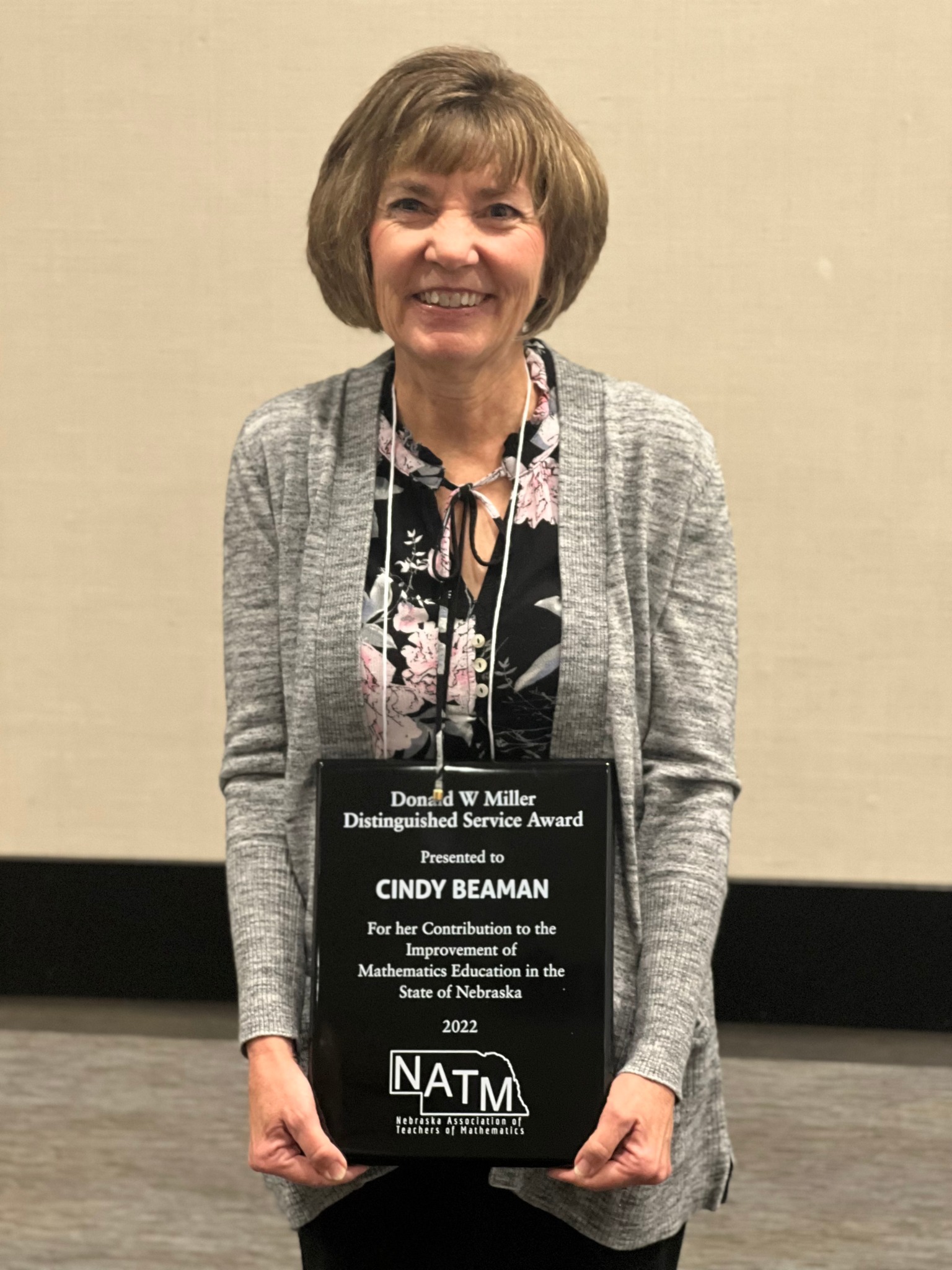 Congratulations to the 2022 Nebraska Association for Teachers of Mathematics Award Winners:

1. Cindy Beaman - Don Miller Distinguished Service
2. Hanna Savidge - Rookie of The Year
3. Lenny VerMaas - Milton Beckman Lifetime Achievement
4. Lorraine Males - Past President

Cindy Beaman was in the first cohort of Primarily Math and a Noyce Master Teaching Fellow with the University of Nebraska-Lincoln. Beaman, who retired last year from Grand Island Public Schools, was nominated for the Don Miller Distinguished Service Award by Dr. Jane Strawhecker of the University of Nebraska at Kearney. Beaman was the math curriculum coordinator for the district.