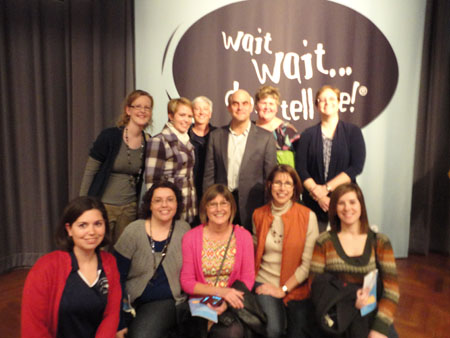 Ten Nebraska mathematics teachers and educators presented at the NCTM's 2012 Regional Conference and Exposition in Chicago from Nov. 28-30, 2012.

They included: Alicia Davis, Hastings Public Schools; Gary Furse, Lincoln Public Schools (LPS); Kyla Hall, LPS; Susie Katt, LPS; Matt Larson, LPS; Paula Millerd, Omaha Public Schools; Tom Price, Norris Public Schools; Edie Ronhovde, Fremont Public Schools; Anne Schmidt, LPS; and Jerel Welker, LPS.

Several other teachers associated with NebraskaMATH were in attendance as well.

To read their talk abstracts, visit http://www.nctm.org/chicago/ and click on Chicago Program Book to find their names.