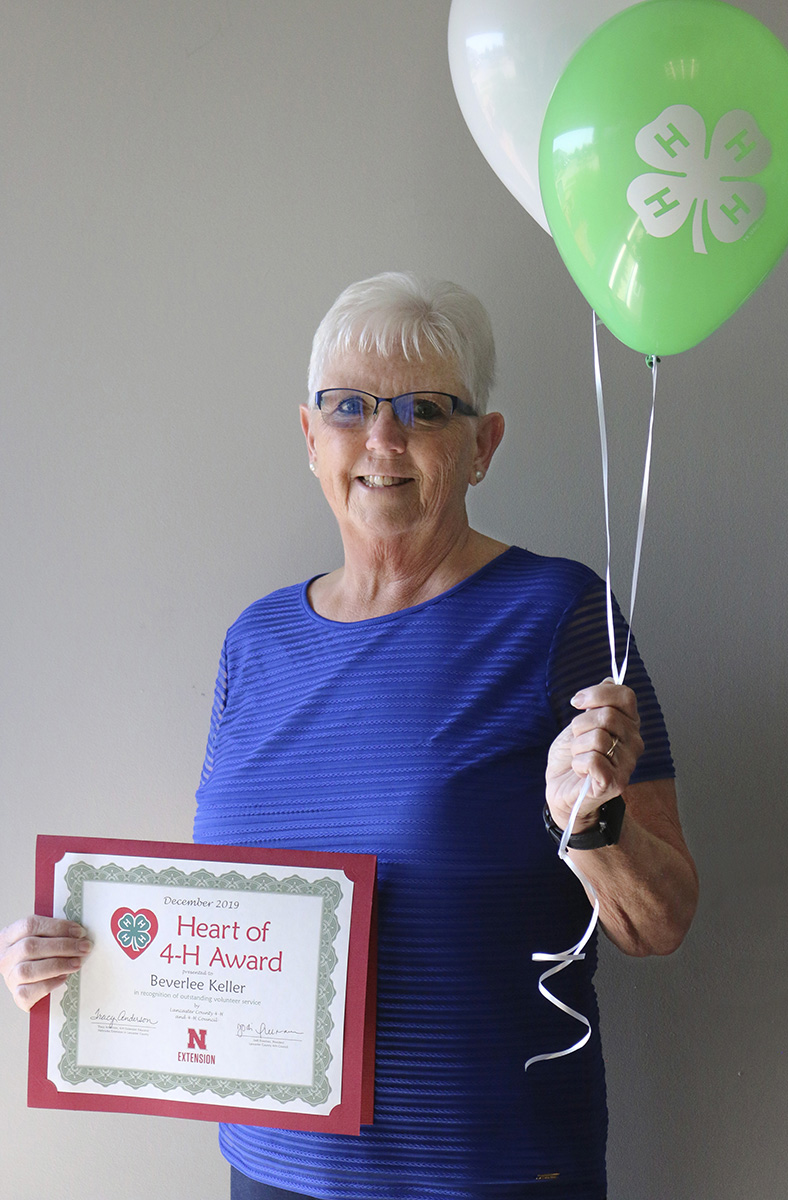 Lancaster County 4-H is proud to announce Beverlee Keller of Lincoln as winner of the November "Heart of 4-H Award" in recognition of outstanding volunteer service.

A 4-H volunteer for four years, Beverlee is a superintendent of the 4-H Home Environment areas at the Lancaster County Super Fair. She also helps at the Bicycle Safety Contest, Fashion Show judging, Furniture Painting workshop and many Clover College workshops.

"4-H is such a great program for kids," Beverlee says. "With all of the different projects, there is something for each of them. It introduces them to new areas of learning. My favorite experience as a 4-H volunteer is the one-on-one with the kids during Clover College sessions. Watching them trying their hand at the project they are learning about and then to see their excitement with their finished product. It's fun to see the growth in, not only their abilities from year to year, but also leadership skills growing as well."

Lancaster County 4-H thanks Beverlee for donating her time and talents. People like her are indeed the heart of 4-H!