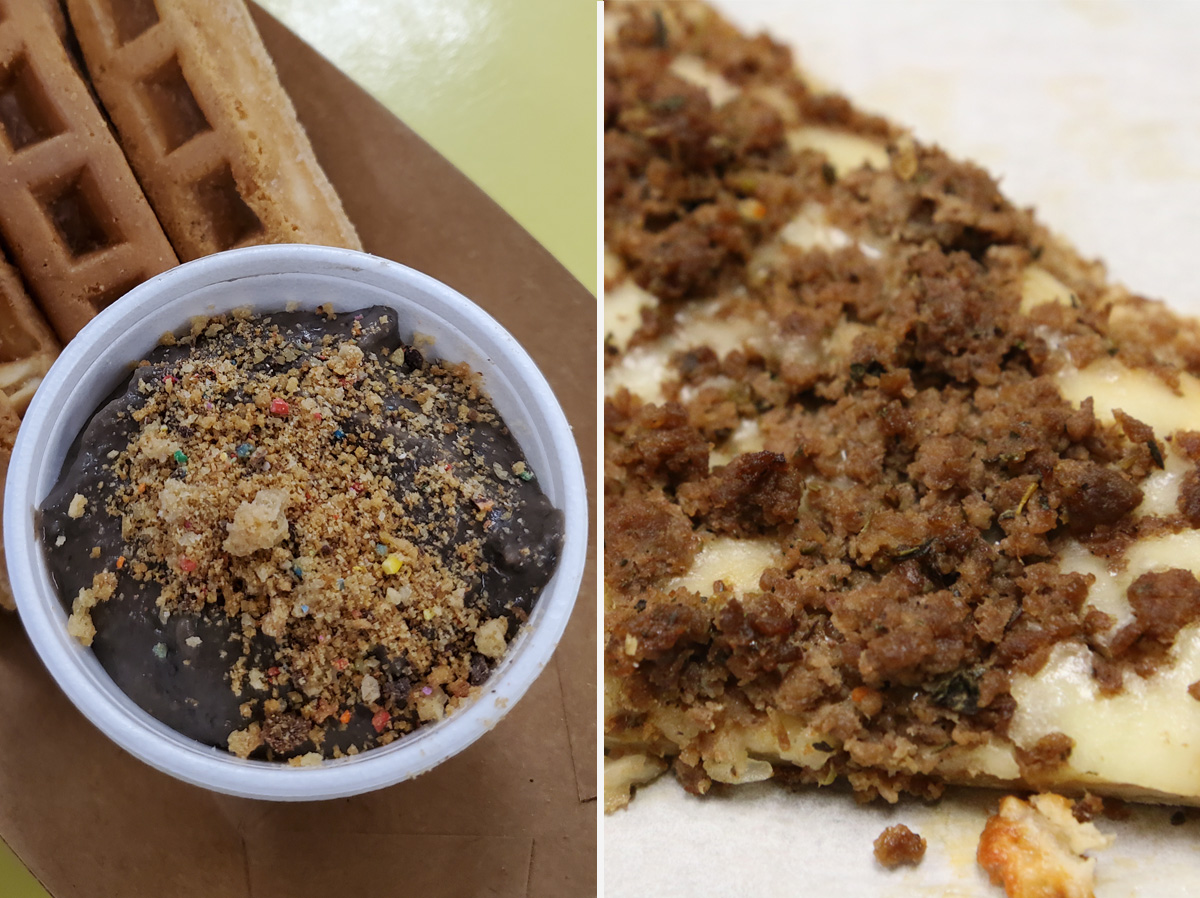 By Alyssa Havlovic, MS, RDN, ACSM-EP-C, Extension Educator in Lancaster County

You can try the recipes the Pius X students sampled as part of the Local and Indigenous Foods Training (LIFT) program. Consider sourcing local black beans or bison for your own home taste test.

___________________________________

BROWNIE BATTER HUMMUS
(Serves 10)

• 2 (15 ounce) cans black beans
• 1/3 teaspoon iodized salt
• 1/2 cup chocolate syrup
• 1 teaspoon Espresso powder
• 1 teaspoon vanilla extract

1. Drain black beans in a strainer, rinse well. Pat dry.
2. In a food processor, add beans, chocolate syrup, instant espresso powder and vanilla extract into the processor bowl.
3. Using the food processor, puree until well blended and is a smooth consistency, about 3 minutes.
4. Serve with fresh fruit (sliced apples, strawberries, bananas), graham crackers or pretzels.

Nutrition Information: Serving size 1/4 cup: Calories 74; Saturated Fat 0.05g; Sodium 127mg; Carbohydrates 15.5g; Protein 4g.

___________________________________

BISON PIZZA TOPPING
(Serves 10)

• 1 Tablespoon Italian seasoning
• 1 Tablespoon granulated garlic
• 1 teaspoon iodized salt
• 1/2 teaspoon black pepper
• 1 Tablespoon vegetable oil
• 1 pound ground bison*
• 1/2 cup water

1. In a bowl, mix dried seasonings and blend evenly to combine.
2. Heat oil in a skillet and then add bison and dried seasonings. Break bison apart using a long metal spoon or masher. Brown bison as seasonings bloom.
3. Add water and bring to a boil.
4. Immediately reduce to simmer and continue to break apart large pieces of bison as it cooks. Allow water to evaporate during the cooking process. Cook until the internal temperature has reached 165°F.
5. Drain cooked topping of any grease or extra water. Use as a pizza topping, in a calzone, in a pasta dish or as a pizza burger.

*Note: Beef can be substituted for bison.

Nutrition Information: Calories 132; Saturated Fat 3.7g; Sodium 258mg; Carbohydrates 1g.