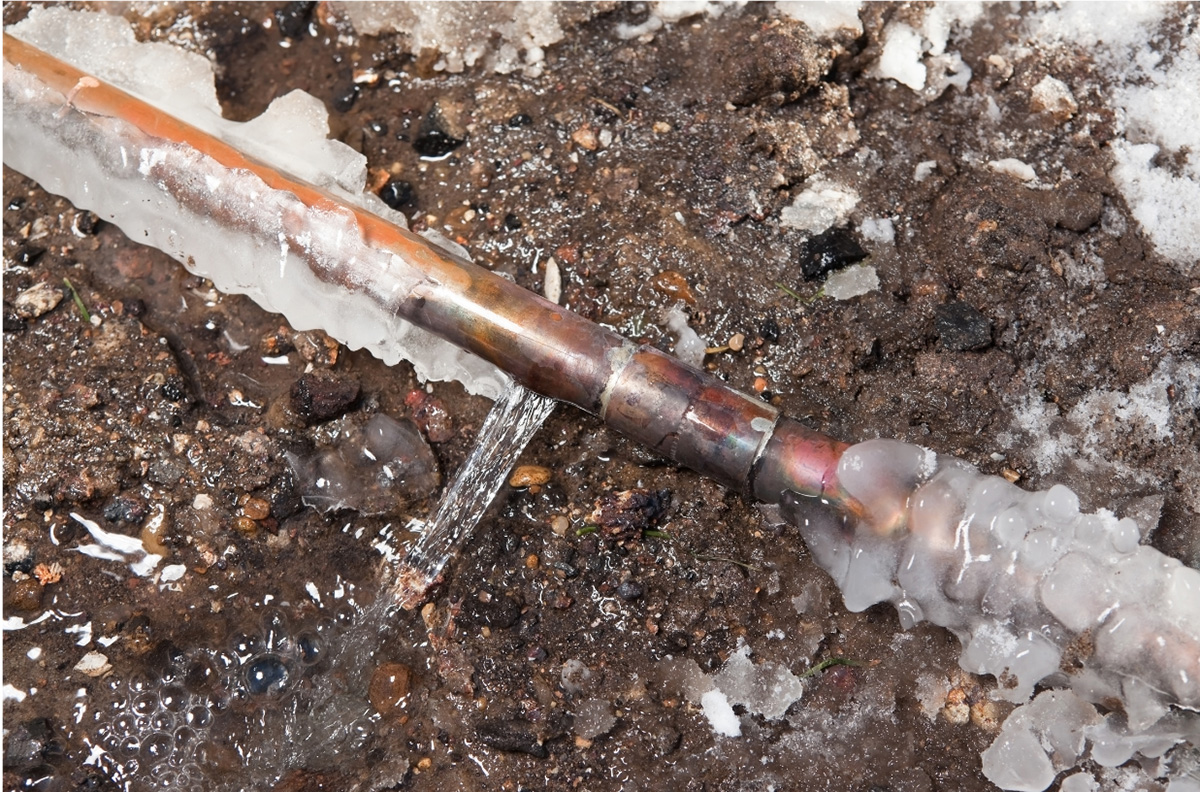 By Becky Schuerman, Extension Associate, Domestic Water/Wastewater Management

Winter is on its way which means it is time to assess and insulate the pipes in your home's crawl spaces and attic. Both plastic and copper pipes can freeze, and frozen water pipes affect folks who live in both cold and warmer climates. By conducting routine preventative maintenance, you can greatly reduce the risk of potentially expensive damage frozen water pipes can cause.

Exposed pipes within your home's plumbing system are most susceptible to freezing. Insulation, heat tape or thermostatically controlled heat cables can be used to wrap pipes. Be sure to use products approved by an independent testing organization, such as Underwriters Laboratories Inc. or NSF/ANSI 61, and use only as intended (exterior or interior). Always closely follow all manufacturer's installation and operation instructions.

Seal any leaks that allow cold air inside, near where pipes are located. Look for air leaks around electrical wiring, dryer vents and pipes. Use caulk or insulation to keep the cold out and the heat in. With severe wind chill, a tiny opening can let in enough cold air to cause a pipe to freeze.

Disconnect garden hoses and, if practical, use an indoor valve to shut off and drain water from pipes leading to outside faucets. This reduces the chance of freezing in the short span of pipe just inside the house or within the faucet itself.

When the temperature drops, a trickle of hot and cold water might be all it takes to keep your pipes from freezing. Let warm water drip overnight, preferably from a faucet on an outside wall. Open cabinet doors to allow heat to reach uninsulated pipes under sinks and appliances near exterior walls

Keeping your home thermostat at the same temperature during both day and night can also help reduce the risk of frozen water pipes. If you're away during the winter months, set the thermostat in your house no lower than 55°F and replace the battery in your thermostat on a regular basis. Ask a friend or neighbor to check your house daily to make sure it's warm enough to prevent freezing.

*Some information for this article is from "Ideas on how to prevent pipes from freezing," State Farm Insurance.