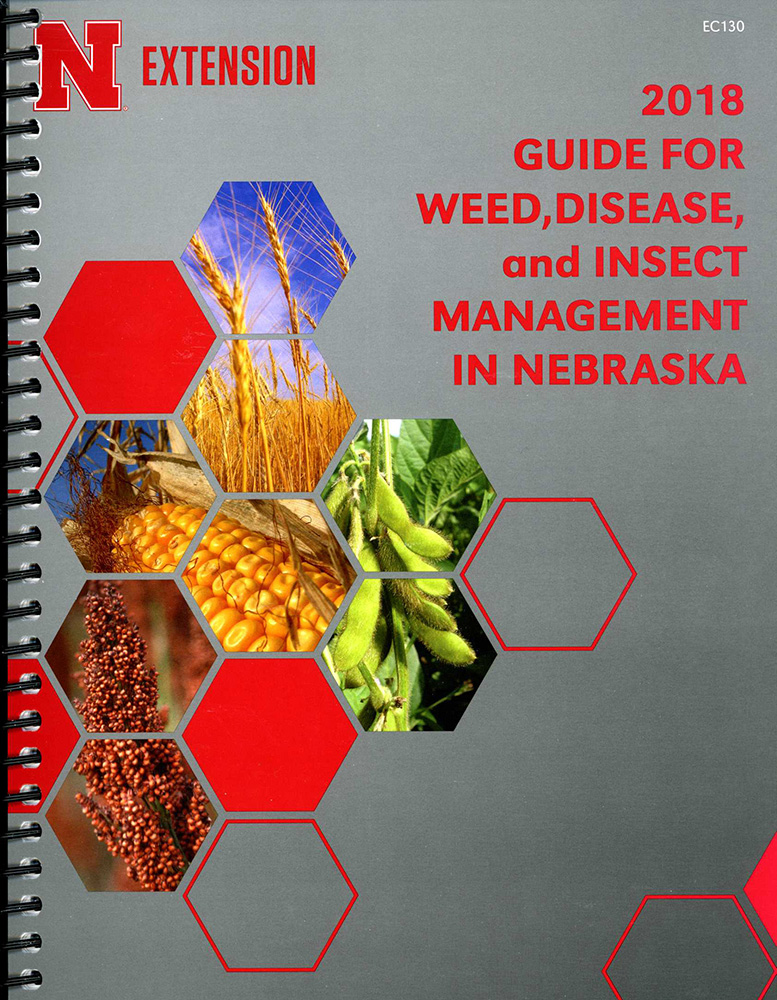 Nebraska Extension's "2018 Guide for Weed, Disease, and Insect Management in Nebraska" (EC130) offers valuable information on pest management for major crops, pasture, range, Conservation Reserve Program (CRP) land, ditches, roadsides, turf and aquatic sites in Nebraska. Insects, diseases and weeds are addressed, including noxious weeds and difficult woody plants.

This publication is written by Nebraska Extension specialists who encourage use of integrated pest management (IPM) strategies, based on chemical, cultural, mechanical and biological methods of pest control.

Purchase this publication at
http://marketplace.unl.edu or the Extension office. Cost is $15.