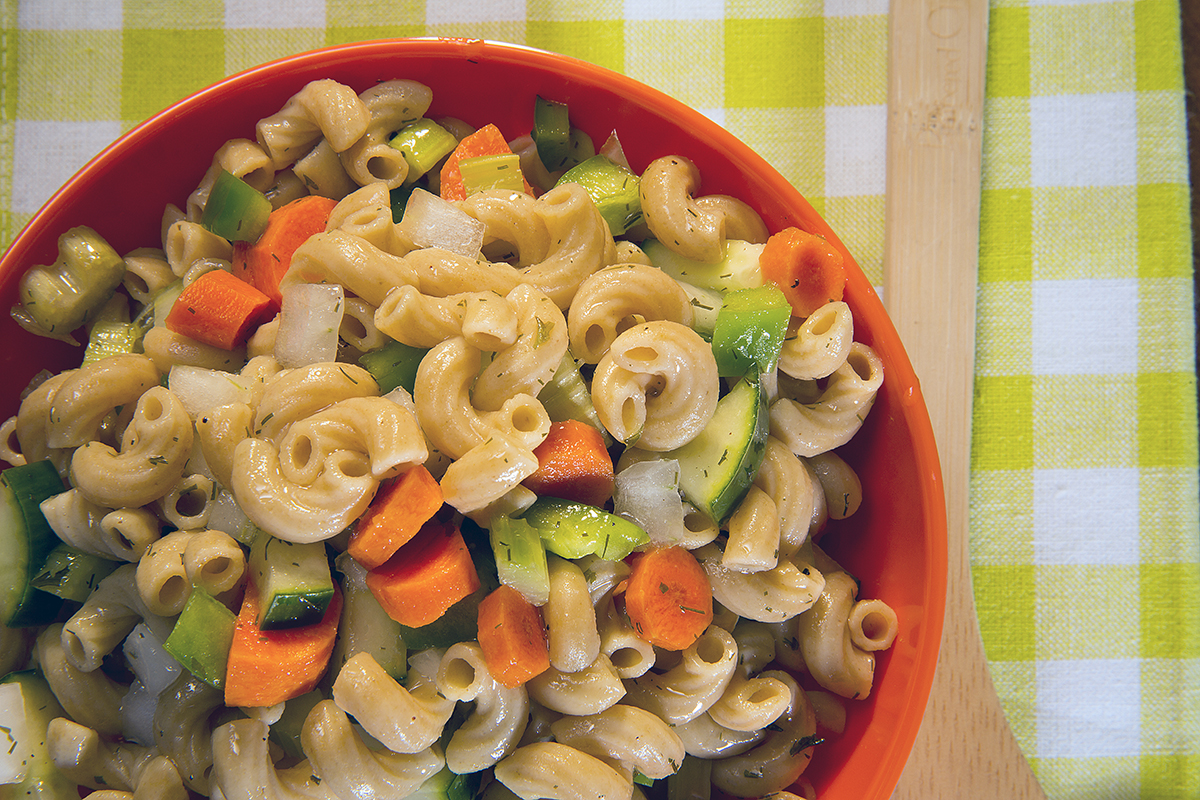 By Kayla Colgrove, MS, RDN, ACSM-CPT, Extension Educator

VEGETABLE PASTA SALAD
(6 Servings)

1-1/2 cups whole wheat pasta, uncooked
1/2 cup vinegar
1/2 cup water
1/4 cup sugar
1/3 cup vegetable oil
1/8 teaspoon salt
1/8 teaspoon pepper
1/2 teaspoon garlic powder
1/4 teaspoon dill weed
1/4 teaspoon dried parsley
3 cups fresh vegetables, chopped (any of these work great: carrots, celery, broccoli, green pepper, red pepper, cucumber, onion and many more!)

1. Cook pasta according to package directions.
2. In a small saucepan, combine vinegar, water, sugar, vegetable oil, salt, pepper, garlic powder, dill weed and dried parsley. Bring to a boil, then remove from heat and cool.
3. In a large bowl, combine pasta and vegetables.
4. Pour cooled dressing mixture over pasta and vegetables. Stir well.
5. Refrigerate 3–4 hours before serving.

Source: Nebraska Nutrition Education Program

Nutrition facts per serving: Calories 260, Total Fat 13g (20% DV), Saturated Fat 1.5g (7% DV), Cholesterol 0mg (0% DV), Sodium 90mg (4% DV), Total Carbohydrate 33g (11% DV), Dietary Fiber 2g (8% DV), Sugars 12g, Protein 4g, Vitamin A 100%, Vitamin C 30%, Calcium 4%, Iron 4%.