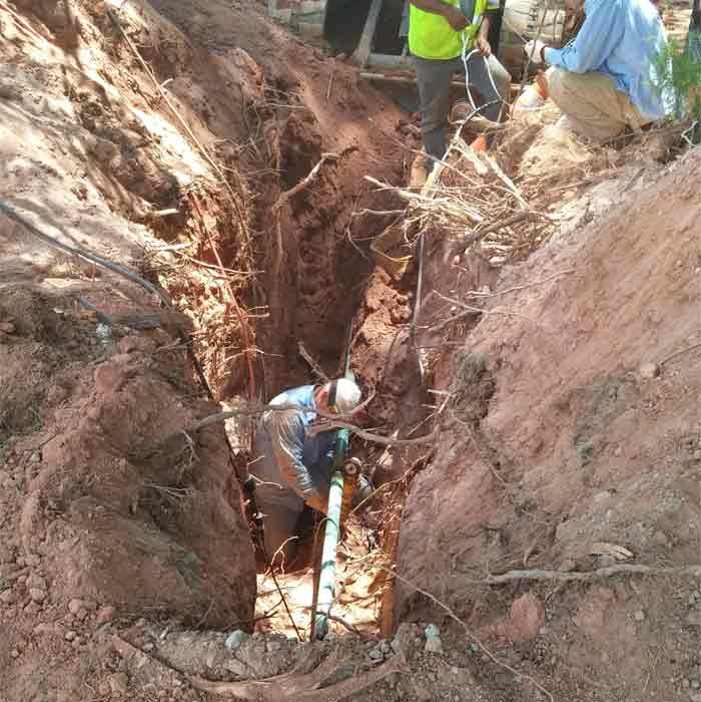 Nebraska Extension, Nebraska Onsite Wastewater Association (NOWWA), Nebraska Well Drillers Association (NWDA), Nebraska Department of Environmental Quality (DEQ) and Nebraska Department of Health & Human Services (DHHS) are partnering to conduct upcoming professional development trainings at locations across the state. Attendees will receive six professional development hours (PDH)/continuing education units (CEUs).

All trainings will be 9 a.m.–4 p.m. with check-in/registration at 8:30 a.m. Registration can be done online at http://www.nowwa.org or by contacting NOWWA. For more information, contact Meghan Sittler at 402-441-6717 or Meghan.sittler@unl.edu, or NOWWA at 402-476-0162.

EXCAVATION AND TRENCH SAFETY
Three trainings for onsite wastewater and water well industry professionals will focus on OSHA requirements for trench safety and other critical job site safety concerns.

• Monday, Sept. 17: Lake McConaughy Visitor Center, 1475 Highway 61, Ogallala
• Wednesday, Sept. 19: Hall County Extension Office 3180 W. Highway 34, Grand Island
• Thursday, Sept. 20: NECC Lifelong Learning Center, 701 E. Benjamin Ave., Ste 105, Norfolk

SOIL TRAINING AND FIELD WORKSHOP
Two trainings for onsite wastewater professionals will be held rain or shine.
• Tuesday, Oct. 30: West Central Research and Extension Center, 402 W. State Farm Road, North Platte
• Thursday, Nov. 1: Rodgers Memorial Farm, 18600 Adams St., Lincoln

A year-end training is also tentatively planned for Monday, Dec. 10 at the Eastern Nebraska Research & Extension Center near Mead.