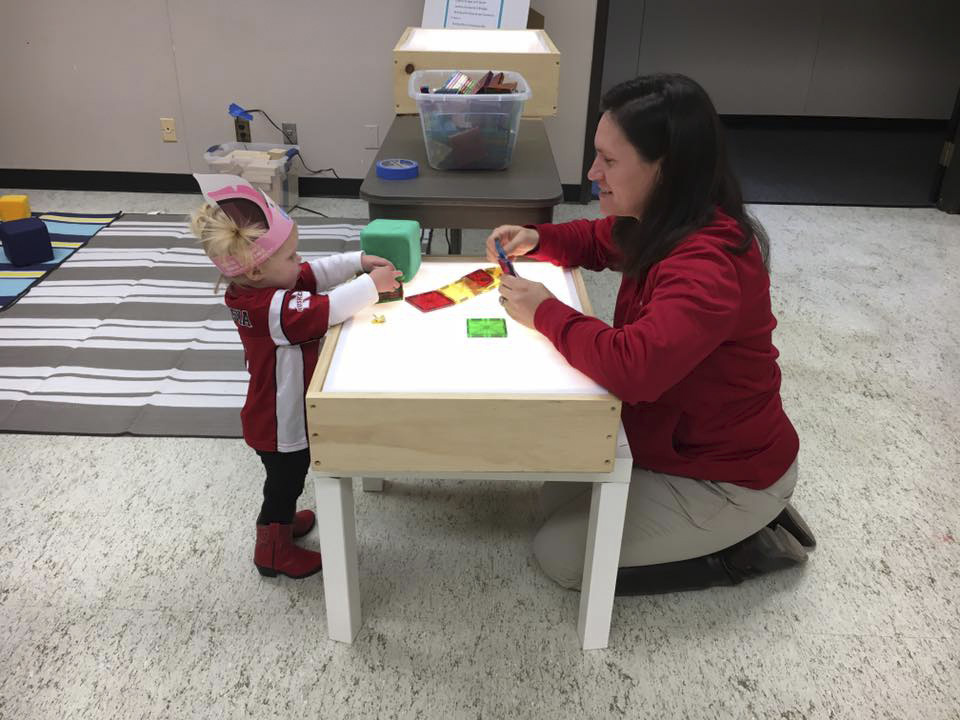 "Block Party" is a program developed by the University of Wisconsin Extension and adapted for Purdue Extension. Nebraska Extension is now offering Block Party as a statewide program to bring parents, early childhood educators and children together to engage in block play. Childcare programs may request Extension present either of the following workshops by contacting your local Extension office and asking for the Learning Child Educator. There is a nominal fee. In Lancaster County, call 402-441-7180 and ask for Jaci Foged — the programs can be offered at the childcare facility or Lancaster Extension Education Center.

• Two-hour Block Party professional development workshop for early childhood teachers — By taking time to play with a variety of blocks, teachers will develop a better understanding of the multitude of ways children learn by playing with blocks, and how to best support block play in their classrooms.

• Two-hour Block Party for childcare programs to offer their families provides a fun and interactive way to engage families. Families will learn how to support their child's learning and development through block play.