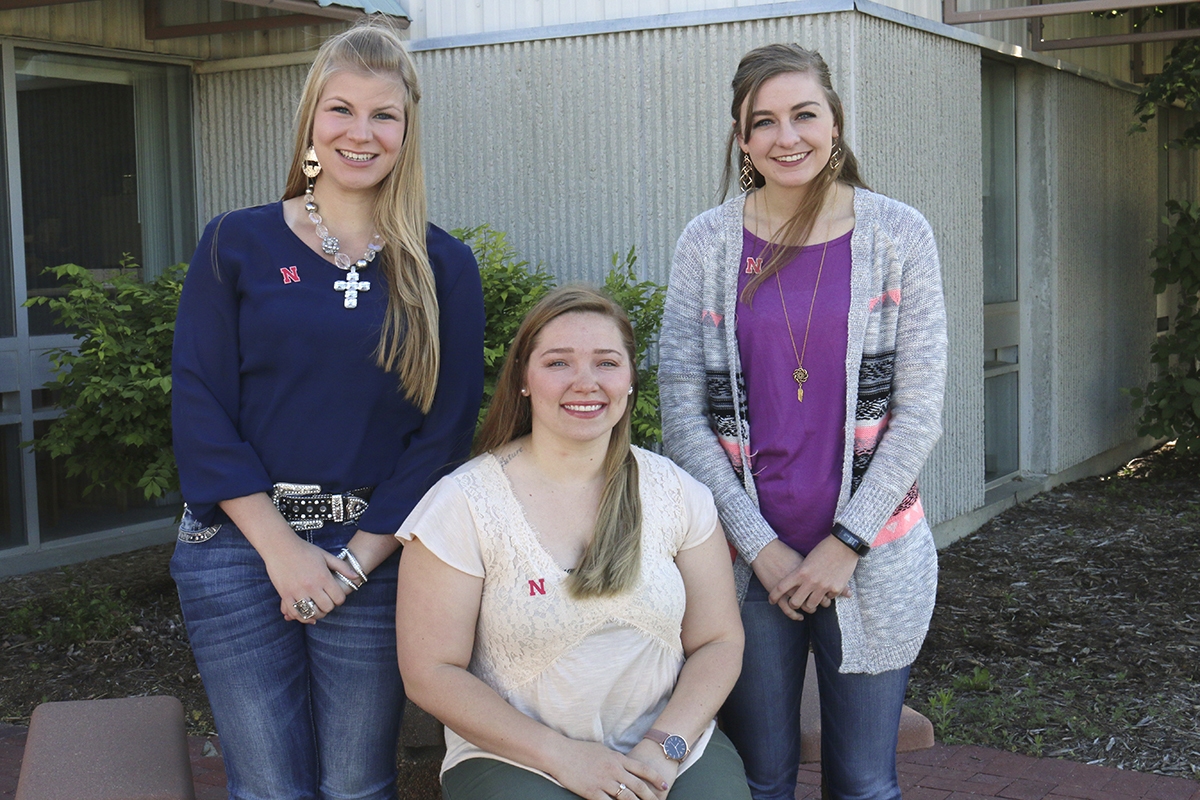 Each summer, student interns join the 4-H staff at Nebraska Extension in Lancaster County and provide much needed assistance. Three full-time interns help with ongoing summer programming, including contests, Clover College, Lancaster County Super Fair and other activities.

• ALAINA KAUFFMAN assists Extension Assistant Kate Pulec with the horse, rabbit, cat and household pet projects. This is her first summer as a 4-H intern in Lancaster County Extension. Last summer, she was the intern for Friends of Extension in Douglas and Sarpy counties and helped with the Douglas County Fair. Alaina was a 4-H member for 12 years in Douglas/Sarpy counties and attended nationals for rabbits as well as horses. She just finished her third year at South Dakota State University where she is earning a double major Ag Education and Ag Leadership, with a minor in Ag Business. Alaina is a member on the SDState equestrian team.

• SHERIDAN SWOTEK assists Extension Assistant Calvin DeVries with the livestock, dog and poultry projects. This is her second summer as a 4-H intern — she worked in the same position last year under Cole Meador. Sheridan was a Lancaster County 4-H member for 12 years and attended National 4-H Congress. She just finished her junior year at University of Nebraska–Lincoln where she is majoring in Agricultural Education and minoring in Animal Science.

• RACHEL WELLS assists Extension Associate Kristin Geisert with Clover College, Super Fair static exhibits and contests. This is her first summer as a 4-H intern. Rachel was a 4-H member for 13 years in Hall and Howard counties. Rachel finished her Naval career as an Aviation Ordnanceman and is now pursuing a Bachelor of Education and Human Sciences degree at the University of Nebraska–Lincoln majoring in Child, Youth and Family studies with minors in Education and Leadership/Communication. Rachel hopes to begin her career with Nebraska Extension upon graduation.

In addition, four interns will assist Extension Educator Tracy Anderson with 4-H outreach and education this summer. They will be introduced in the August Nebline.