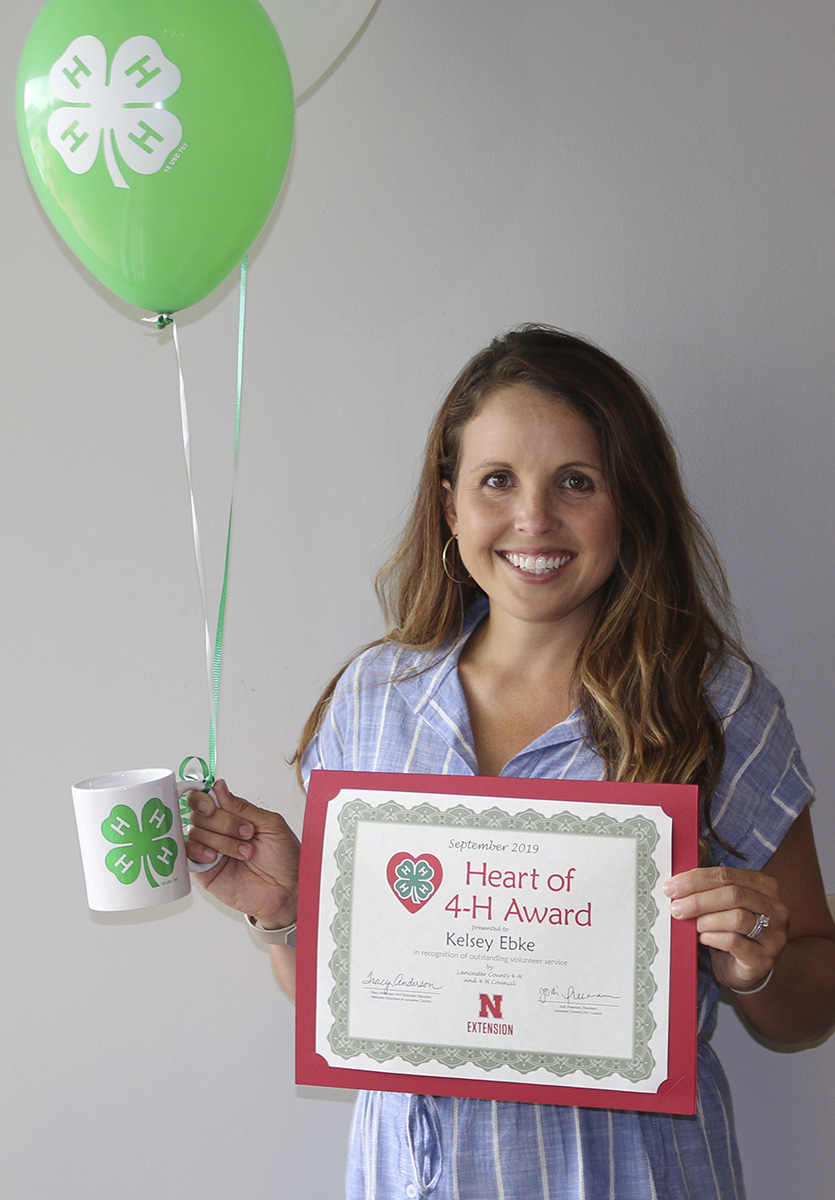 Lancaster County 4-H is proud to announce Kelsey Ebke of Lincoln as winner of the October "Heart of 4-H Award" in recognition of outstanding volunteer service.

Kelsey has volunteered with 4-H in Lancaster County for four years and before then, in Buffalo County for eight years. In Lancaster County, she started the Tails N' Trails 4-H horse club which gets together for riding meetings, horse shows, community service projects and fundraising. A certified 4-H Horse Judge, Kelsey conducts showmanship, reining and other clinics in Lancaster County and across the state.

"I like being a 4-H volunteer because it gives me a chance to share my passion of showing horses with youth," Kelsey says. "I want to show the kids that the skills they learn in 4-H and showing go way beyond the show pen. I enjoy seeing the friendships gained and the growth that my 4-H'ers make each year. My favorite experience was coaching a youth to the state championship in 4-H horse judging. It has been so rewarding working with young students and watching them grow up into leaders."

Lancaster County 4-H thanks Kelsey for donating her time and talents. People like her are indeed the heart of 4-H!