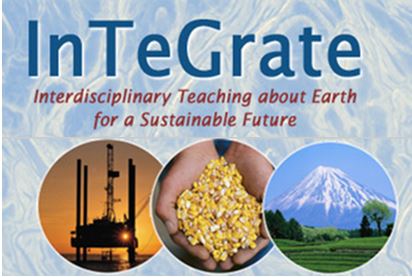 Are you interested in adopting interdisciplinary modules that address sustainability and climate change? Apply now to join us at NABT 2015 for the InTeGrate Faculty Mentoring Network.

Join us in Providence, Rhode Island, on Nov. 11 at the National Association of Biology Teachers (NABT) conference to kick off a faculty mentoring network focused on how to use data-driven modules designed by the InTeGrate Project in undergraduate classrooms.

Accepted applicants will participate in a one-day face-to-face workshop and then continue to collaborate and receive mentoring online as they customize and implement activities in their own classrooms. The costs of the workshop and mentoring network will be supported and faculty contributing instructor stories about their use of the materials will receive $500 stipends.

Applications are due Sept. 25. Please visit https://qubeshub.org/groups/integrate for additional information and instructions about how to apply.