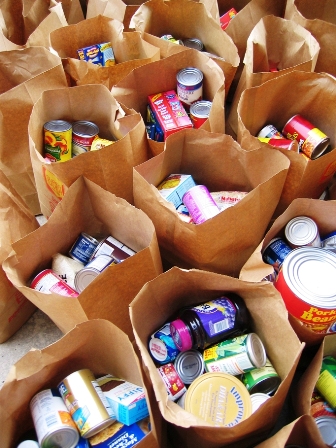 The Salvation Army Student Advisory Board, in conjunction with the William H. Thompson Scholars peer mentors and the Residence Hall Association, are teaming up to have a food drive/can sculpture contest beginning March 11 through March 14.

According to James Pennington of the Salvation Army, the food bank is quickly depleting and is in dire need of donations. The food pantry serves 10,000 families annually.

The locations for the sculpture designs will be decided among each RHA Government Association. The goal is to collect 4,000 cans through the competition. Two $250 prizes will be awarded to the residence hall governments for the most creative design and the most canned goods.

After spring break, a booth will be set up outside of the Union from 10 a.m.- 2 p.m., March 27 to announce the winner. Students who stop by the booth will have a chance to sign up to receive more information about the Salvation Army and put their name in a drawing for one of two $25 gift certificates. Students who do not live in the residence halls, but are interested in donating canned goods, can do so on March 27. Those who donate a canned item will also be eligible for the gift certificate.

For more information on this service project, visit with your resident assistant, or contact Tony Lazarowicz, Assistant Program Coordinator of the William H. Thompson Scholars Learning Community, at tlazarowicz2@unl.edu or 402-472-6935.