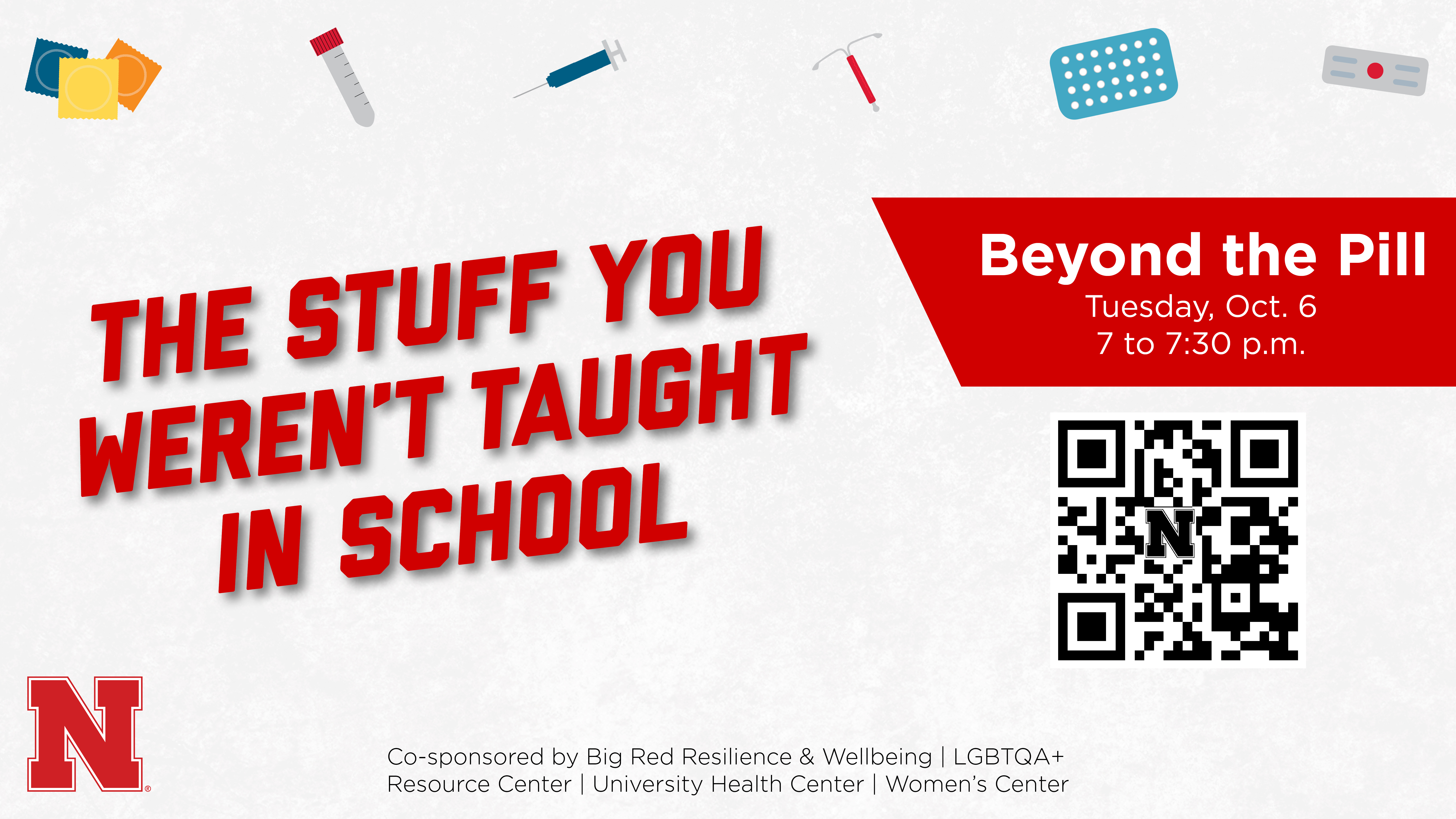 Birth control isn't one size fits all. Join this 30-minute interactive Zoom webinar on Tuesday, Oct. 6 from 7 to 7:30 p.m. to learn about all your contraception options so that you can make the best choice for your situation. We'll discuss:
IUDs

Implants

The shot

Vaginal rings

The patch

Birth control pills and more

The webinar will begin with a brief presentation from a University Health Center medical professional followed by a Q&A where you can get your questions answers anonymously. Pre-registration is required. Click here to register.

Click here to learn more about upcoming sexual health webinars in "The Stuff You Weren't Taught In School" series.

This event series is sponsored by the University Health Center, the Women's Center, the LGBTQA+ Center and Big Red Resilience & Well-being.