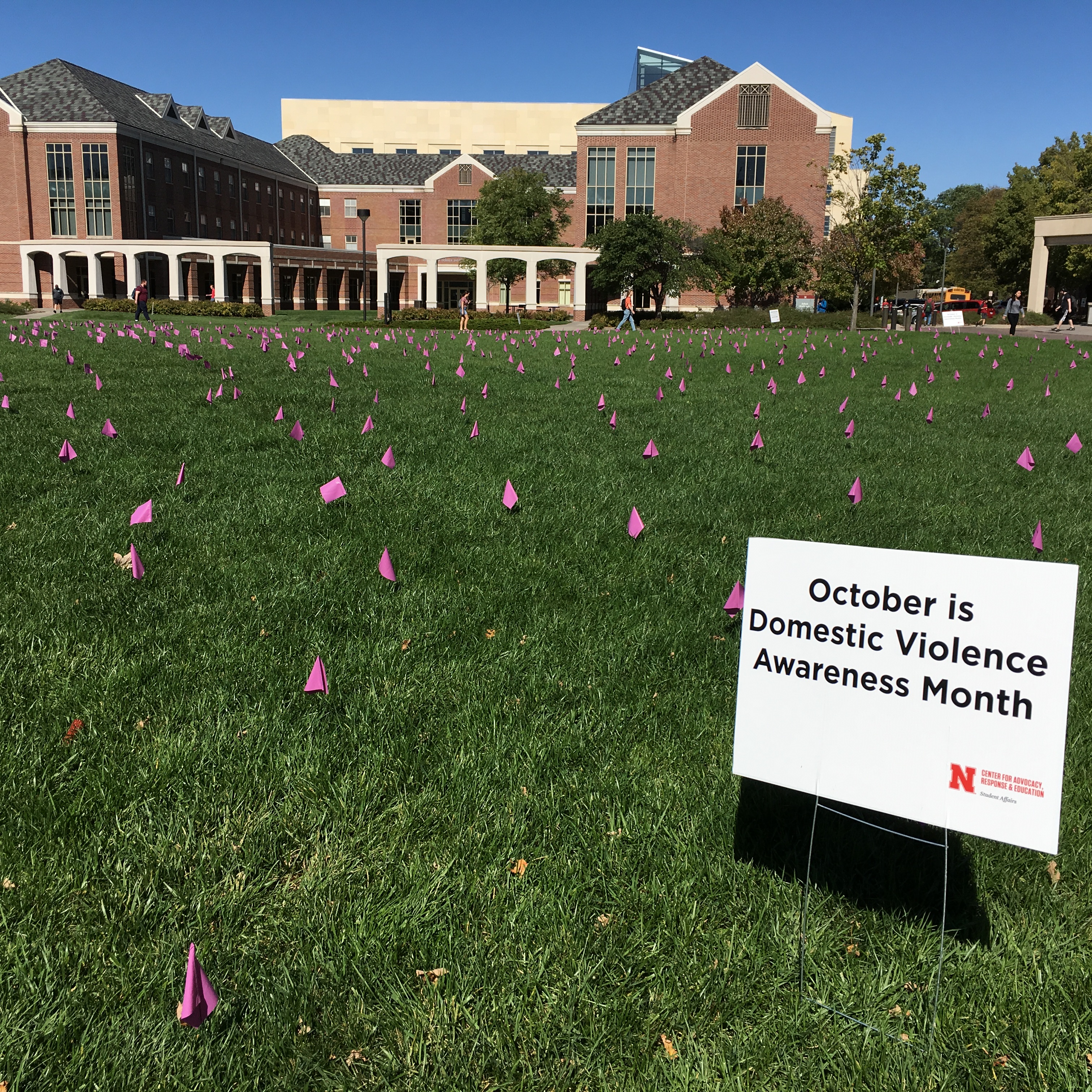 October is Domestic Violence Awareness Month. Here are a few ways you can join the Center for Advocacy, Response & Education (CARE) to raise awareness and educate yourself about domestic violence.


Visit the display of flags and signs with statistics about domestic violence on the East Campus Mall. You can also volunteer to tear down the display at the end of this week.


Join CARE for Music Bingo and learn about the problematic lyrics of some popular songs in this fun, but eye-opening event. Bingo winners will be able to choose from several themed gift baskets and everyone will have a chance to enjoy free snacks while playing along.


Wear purple on Thursday, October 21 to raise awareness about domestic violence and show your commitment to promoting healthy relationships. Share your photos on social media and tag @care_at_unl or use the hashtag #PurpleThursday.


Follow @care_at_unl on Instagram throughout the month of October for more domestic violence education and events.