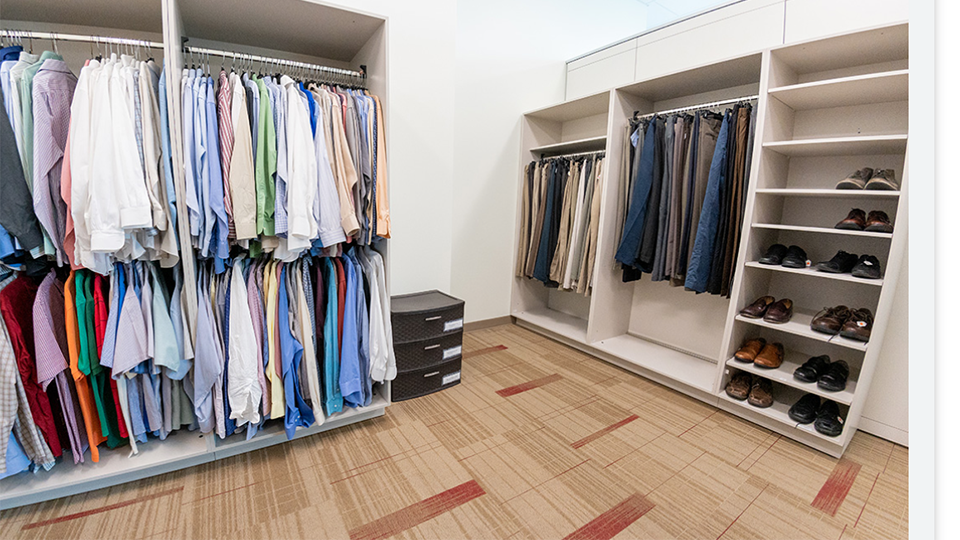 The University will be hosting career and internship fair events starting February 8 and ending March 1. These events are great opportunities to connect with professionals in your career interest area.

Dressing for success is an important part of making a good first impression in a professional setting. Show employers that you're engaged and serious about your goals by wearing clothing that is clean, pressed and that fits well. Here are three resources where you can pick up free or discounted attire for the career fairs.

Husker Suit-Up

JCPenney and UNL Career Services are hosting Husker Suit-Up, an event that allows students to grow their closet on a budget. Students can text HUSKERSUITUP to 67292 to receive an extra 30% off discount code for select business attire. The discount is redeemable in store or on the JCPenney website through April 30.

Lavender Closet

The Lavender Closet Clothing Exchange provides students with free and discreet access to gender affirming clothing. The closet is located in the LGBTQA+ center on the third floor of Nebraska Union and is open 10 a.m. to 5 p.m. Monday through Friday.

The closet is also hosting three pop-up events 11 a.m. to 2 p.m. February 20-22 in the Career Services office (225 Nebraska Union).

Career Closet

Business fraternity Delta Sigma Pi operates a career closet located in the college of business. The closet is open from 11 a.m. to 2 p.m. on Tuesday, Wednesday and Thursday in HLH 102. DSP provides gently used professional items that UNL students can take for free.

Check out the full checklist of how to prepare for the career fairs, or schedule an appointment with a career coach for more personalized tips.