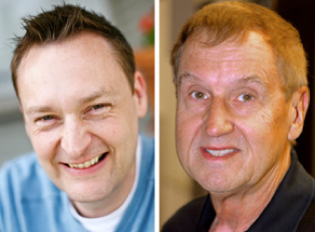 The NUtech Ventures "Thinkers and Tinkerers" series continues Nov. 27 with a preview of new resources available to area startups. The session is 4 to 5 p.m. at the Kauffman Center Great Hall.

Brian Ardinger and Luke Smith, NUtech's entrepreneurs in residence, will lead the program. Both will answer questions about how startups can better navigate the complex nature of launching a new business. They will also preview N/Motion, a new seed-stage accelerator program launching in 2013.

For more information, go to http://go.unl.edu/eyf.