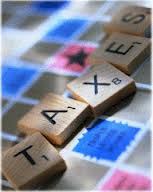 The Center for Civic Engagement is recruiting for the 2014 UNL Tax Credit Campaign for the International Volunteer Income Tax Assistance (VITA) site. We are looking for students, faculty, and staff to serve as tax preparers, greeters or interpreters. The 2013 tax year returns filing season starts in February and ends in March. The UNL Tax Credit Campaign schedule is as follows:


International VITA

February 25-March 11
Nebraska Union, Georgian Room
Tuesday 12-6p.m.

March 18-April 8
Nebraska Union, Colonial Room
Tuesday 12-6p.m.


To serve, you do not need to be at every session; you can sign up according to your availability at the training. Anyone can be a VITA preparer; you do not need expertise in math or accounting. Each participant will need to be certified and will receive an official IRS VITA Certificate and wallet identification. (Even if you were certified in the past, you have to be certified again for this year).

This site is to serve Non-US Resident aliens in preparing there Non-Resident federal tax returns.

International VITA program participants are required to go to training on February 6th from 1p.m.-4p.m.

Please sign up by emailing service-learning@unl.edu by February 1st.

Questions regarding the International VITA site can be addressed to Linda Moody at lmoody2@unl.edu or 402-472-6412 (this phone number will connect you to the Center for Civic Engagement-this is the correct contact department for the International VITA coordinator).

More details at: http://go.unl.edu/ycdi