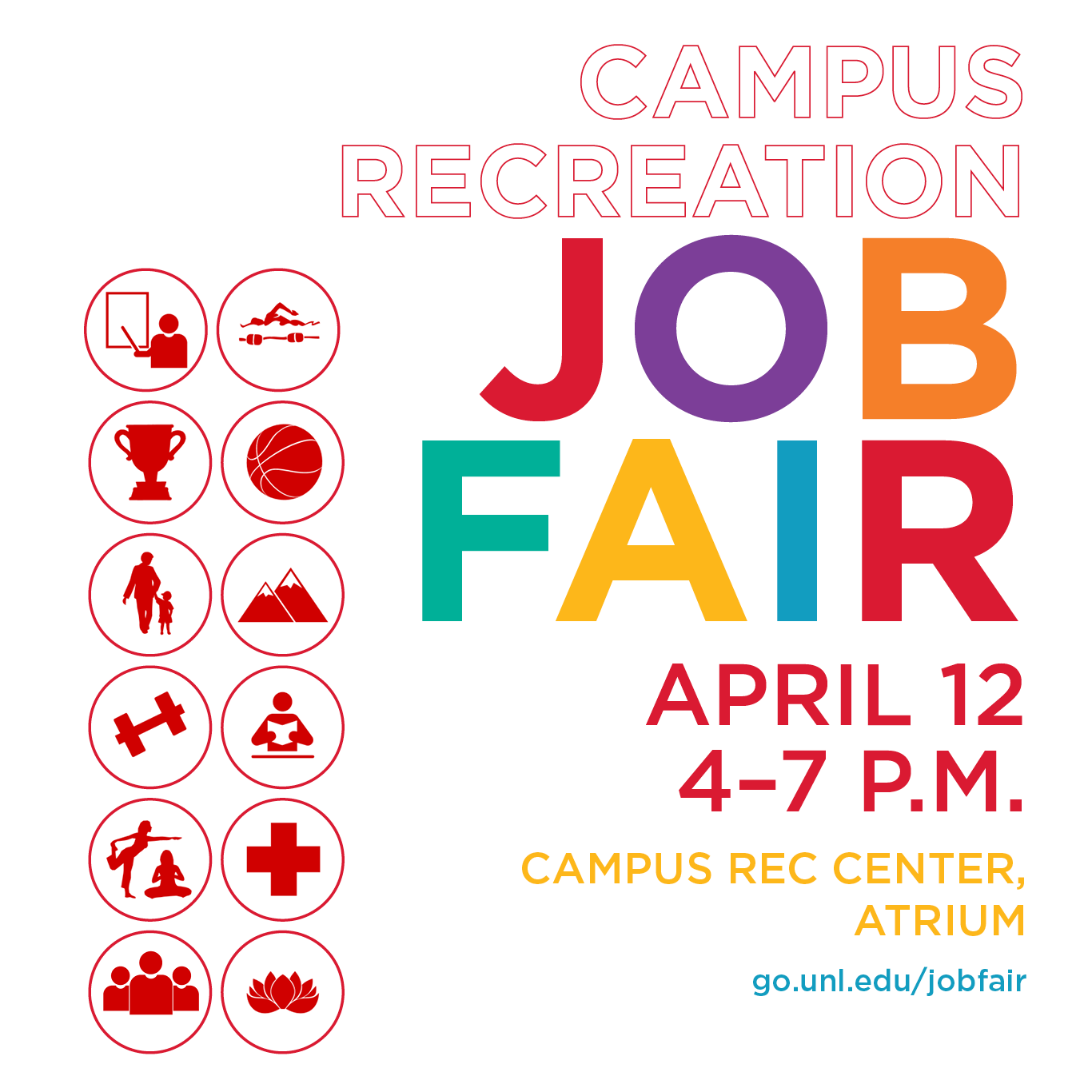 Campus Recreation employs 650+ students each year. At this one-day job fair, students can discuss positions with representatives from different program area and submit applications. The fair will be held 4-7 p.m. Apr. 12 at the Campus Recreation Center.

Positions include:

• Member Services
• Intramural Sports Officials
• Scooter's Coffee Baristas
• Outdoor Adventures*
• Strength Training Attendants*
• Personal Trainers*
• Group Fitness Instructors
• Lifeguards + Swim Instructors
• Student Custodians
• Sports Turf Management Staff
• Building + Fitness Equipment Maintenance Staff
• Injury Prevention + Care Staff

Positions with an asterisk (*) require a cover letter and resume to be submitted with the employment application. Additional skills or certifications may be requested depending on the position. If needed, interviews will take place at a later date.

Campus Recreation welcomes persons with all abilities. Please inquire about the availability of accommodations for special needs. The University of Nebraska does not discriminate based on race, color, ethnicity, national origin, sex, pregnancy, sexual orientation, gender identity, religion, disability, age, genetic information, veteran status, marital status, and/or political affiliation in its programs, activities, or employment.
More details at: http://go.unl.edu/jobfair