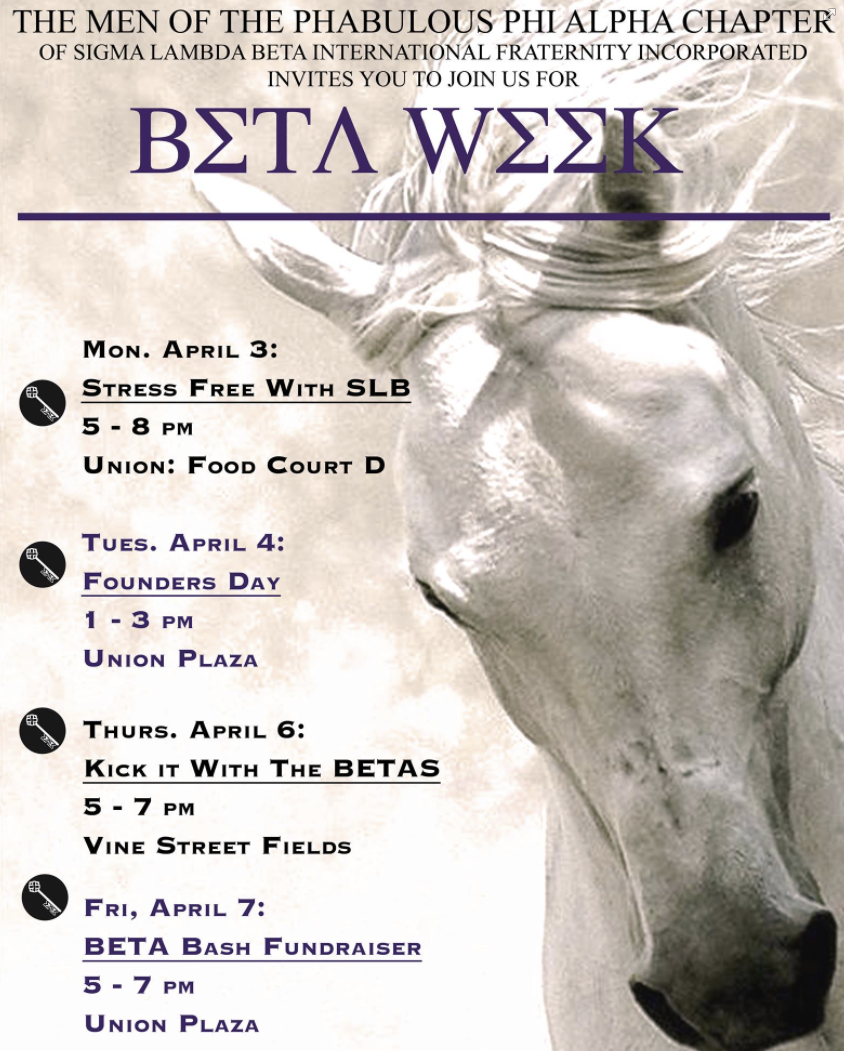 You're invited to this year's Beta Week! We will be having daily events celebrating our Founding Week!

On Monday, April 3rd, we will be having our Stress Free With SLB event. Come join us for a stress free study environment which includes a stress management workshop. SNACKS will be provided! Come get a head start on your finals!

On Tuesday, April 4th from 1-3 pm, we will be giving away special gifts as a part of our founding day celebration on the Union Plaza. Come stop by and see what's going on!

Did someone say soccer? On Thursday, April 6th, we will be playing soccer at the Vine Fields! Dust off your cleats and come have fun!

Lastly, we will be finishing the week with a blow out Beta Bash! Come hang with us on the union plaza. We will be firing up the grill with our world famous Carne Asada!! There will be festive activities, a DJ, and more! Hope to see you there!
More details at: https://www.facebook.com/events/195334450966613/