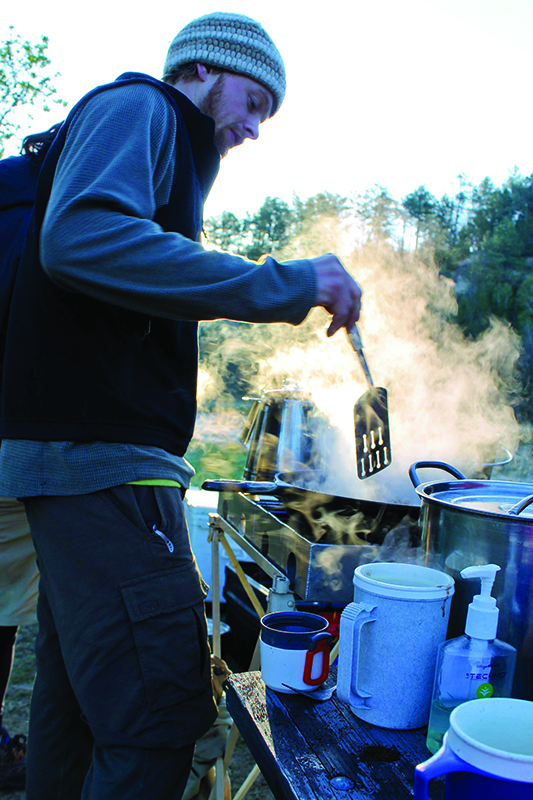 Camping and cookouts doesn't have to mean hotdogs. Campus Recreation is offering a class to help participants cook up enticing meals for their next camping trip or backyard cookout. The class will be held 5-6 p.m., Tues., Apr. 11 at the Outdoor Adventures Center. Cost is $15 for Students and Campus Rec Members, $20 for General Public and class size is limited.

Participants will explore different cooking tools for camping and methods to create delicious outdoor meals. Those who attend will have the opportunity to try each dish. Food options include:
• dutch oven chicken + rice
• cinnamon apple pie
• dutch oven cornbread
• tempeh bean tortilla casserole (tempeh is an Indonesian soy food similar to tofu). ⠀

Register online at the link below or call 402.472-4777 for more information. Registration ends Apr. 9.

This class is offered in collaboration with the UNL Wellness Kitchen located inside the Recreation & Wellness Center. For more cooking opportunities or to rent the kitchen for a group, visit the link below or contact Amanda Robine at arobine3@unl.edu.
More details at: http://go.unl.edu/kitchen