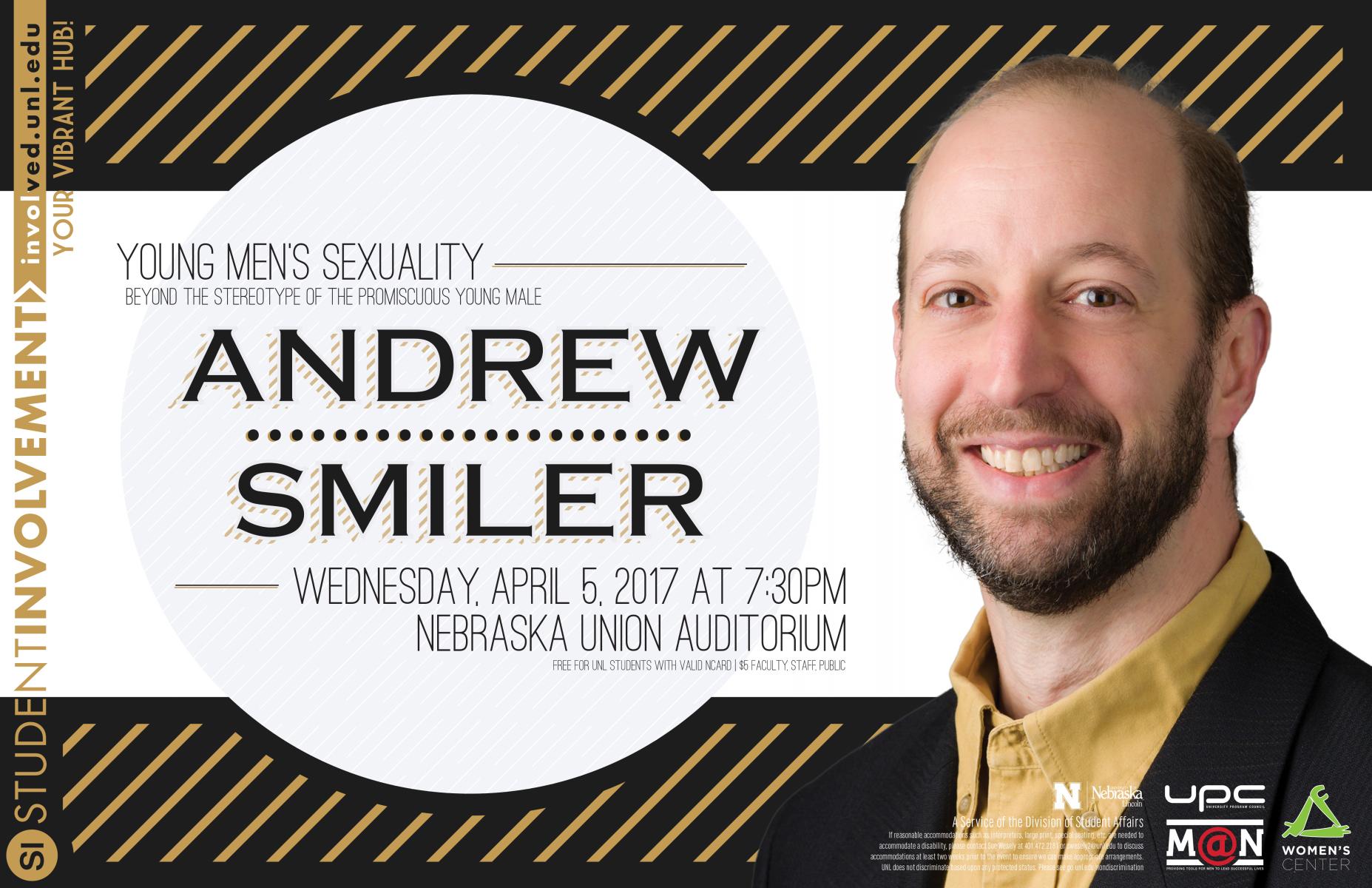 Andrew Smiler, leading expert on masculinity will speak on April 5th at 7:30 p.m. in the Nebraska Union Auditorium. The event, sponsored by the University Program Council, Women's Center and Men@Nebraska will be FREE for UNL students with a valid NCard and $5 for the public.Andrew Smiler will present, "Young Men's Sexuality: Beyond the Stereotype of the Promiscuous Young Male".

Dr. Smiler, PhD, helps teenage boys and adult men understand themselves and find better ways to communicate with the important people in their lives. Smiler has been featured in the New York Times, written for the Huffington Post, Shriver Report, and Everyday Feminism, and is a regular contributor to the Good Men Project. Smiler is a former president of the Society for the Psychological Study of Men and Masculinity (SPSMM) and became Board President of Male Survivor in 2017.

Additionally, Men@Nebraska will be hosting an expert panel on April 6th from 12 p.m.-1 p.m. in Nebraska Union to discuss Sexual Assault: A Male's Perspective,
talking about male victims of sexual assault, current campus resources, and prevention. We encourage all to attend!