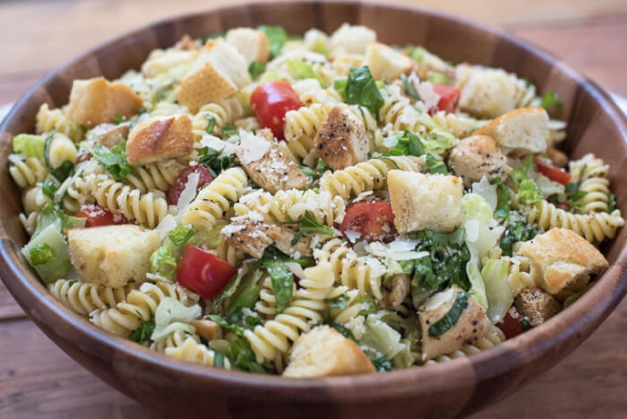 Learn to make a quick-and-easy, homemade lunch of Chicken Caesar Pasta Salad. Take a seat and chow down or take it with you to enjoy at work or in class. Choose a healthy and flavorful lunch option at a fast food price!

Keep those New Year's resolutions going strong by fueling your mid-day meal with a healthy alternative to fast food and other lunch rush options. Held in the Wellness Kitchen at the Rec & Wellness Center on East Campus, the class is 11:30 a.m-12:30 p.m. Only $5, participants get a low-cost cooking lesson, but also a delicious lunch. The deadline to register for this class is January 24.

Class is held in the Wellness Kitchen inside the Rec & Wellness Center on UNL's East Campus. The Kitchen is the perfect environment to learn to cook or expand your knowledge. Our team hosts a variety of cooking classes, demos and events each semester and the Kitchen is also available for private rental.

More details at: https://go.unl.edu/maketake