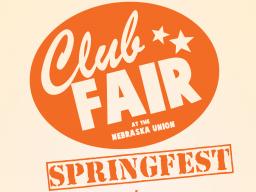 A key for RSOs growth and retention recruit new members. You want the RSO to stay active after the after the current RSO leadership has graduated or moved on. Recruitment is a big key and a recruitment event coming up is Club Fair.

RSOs in compliance can participate in the spring Club Fair. The form to sign up for the Spring Club Fair will be located in the Forms tab on your RSO portal. There will be limited availability since the Club Fair will inside due to the weather in February. This is a great opportunity for your RSO show what they are passionate about and the awesome activities they are doing.

Registration deadline is Sunday January 27, 2018. If your RSO is interested, they can register their booth online, using https://orgsync.com/138649/forms/297644 .

Check-in will begin at 10:45 a.m. in the Nebraska Union Centennial Room. Student Involvement will provide a six-foot table for each organization's display.

For more information about Club Fair, contact Student Organizations office at 402-472-8157 or 402-472-8153. Interested groups can also visit Student Organizations in Student Involvement, 200 Nebraska Union.