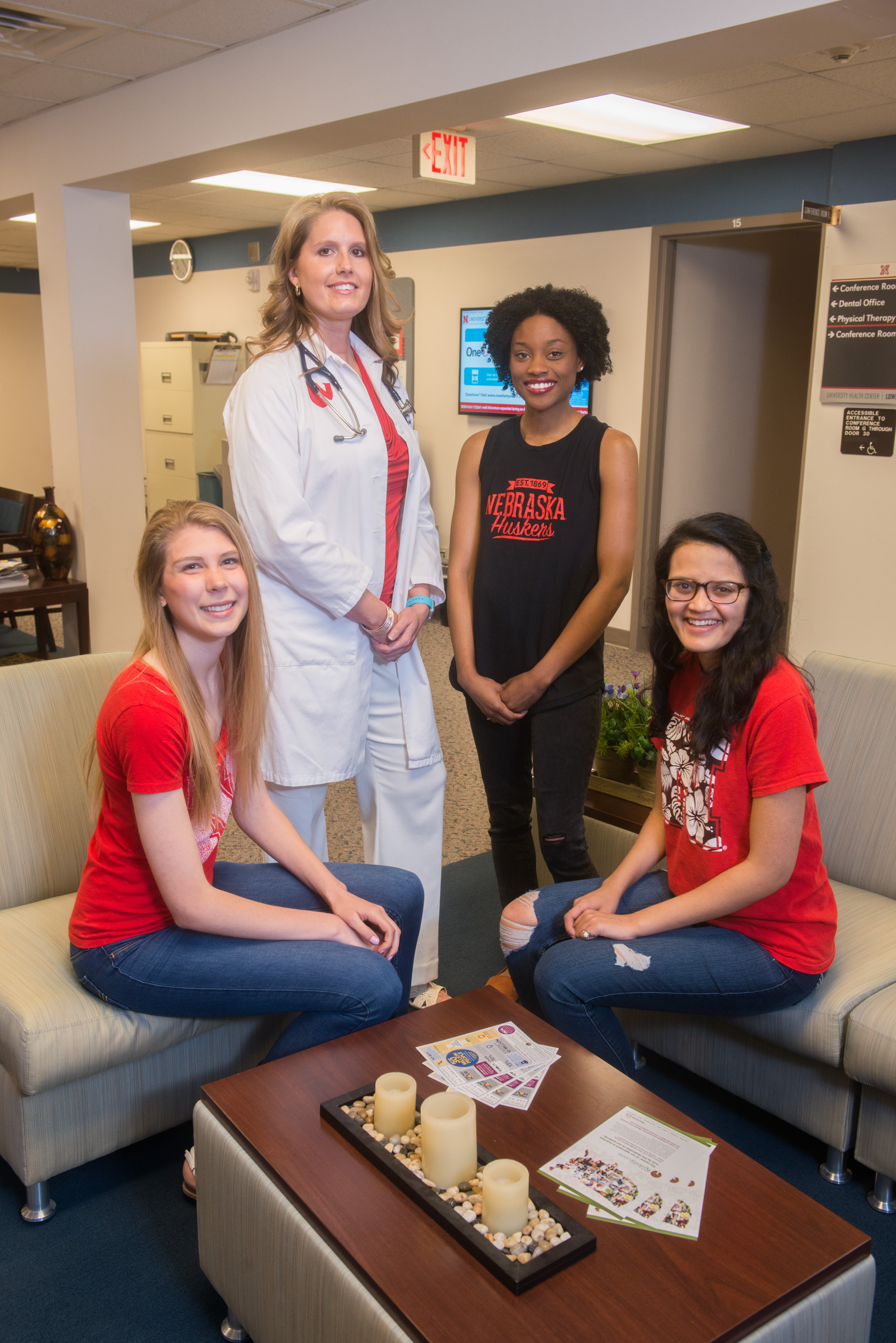 Take advantage of your student fees at Nebraska Medicine – University Health Center! If you pay University Program and Facilities Fees, you can receive the following Health Center services for no additional charge:
• Five Medical and/or Travel Clinic office visits per calendar year (July – June)
• Four individual counseling sessions with Counseling and Psychological Services per academic lifetime
• Certain Counseling and Psychological Services support groups
• Doctor-ordered STD testing testing for chlamydia, gonorrhea and HIV
• Doctor-ordered wellness profiles
• Triage nurse visits
• Sports physicals for club sports
• Physical therapy consultation
• First nutrition counseling session.
All students, regardless of whether or not they pay student fees, can receive the following services for no charge:
• Flu shots
• HIV testing provided by the Health Promotion & Outreach HIV Test Site in Selleck
• 24-hour doses of ibuprofen, acetaminophen and antacid at the pharmacy
• Safer sex supplies through Protection Connection
• Health and well-being educational events and resources provided by Health Promotion & Outreach
• Tobacco Quit Kits, Cold Care Kits and other free self-care items as they become available (stop by the Health Center and ask a staff member for these free kits)
Some restrictions apply. Visit https://health.unl.edu/covered-services for more information.

More details at: https://health.unl.edu/covered-services