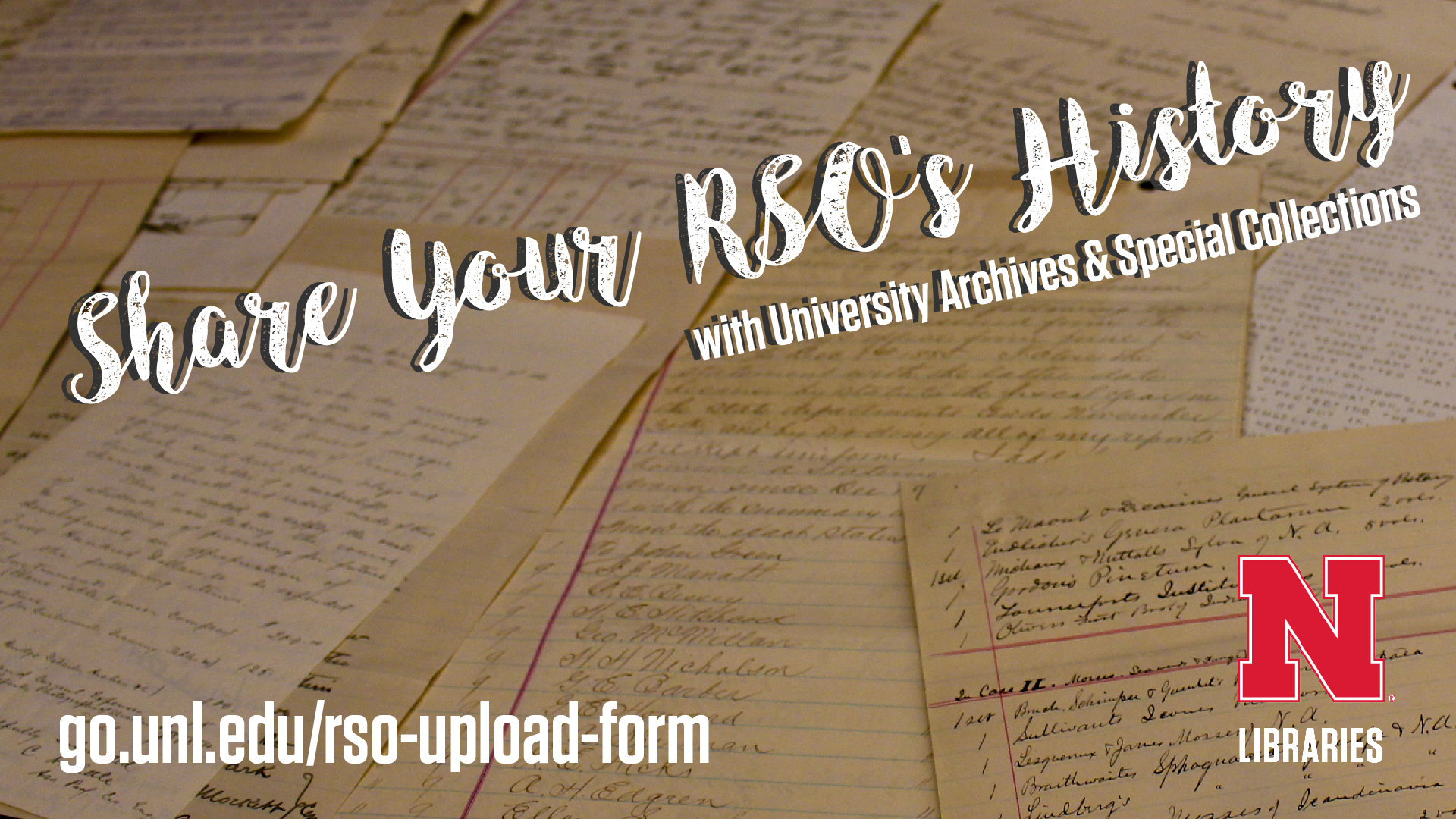 Are you a member of a student organization? The Archives in the University Libraries wants your stuff!

Your student experience and organization's activities are an important part of University history. The University Archives are especially interested in collecting photographs, meeting minutes, publications, programs from events, and blogs from members of student organizations.

Your donated items will:

Build a shared history for your organization's alumni and active members
Preserve your activities and achievements as part of University history
Show future students and researchers what life was like for today's students

Start the submission process: https://libraries.unl.edu/rso-upload-form

The University Libraries' Archives & Special Collections celebrates its 50th Anniversary collecting your stories. Your story matters. Share it today.