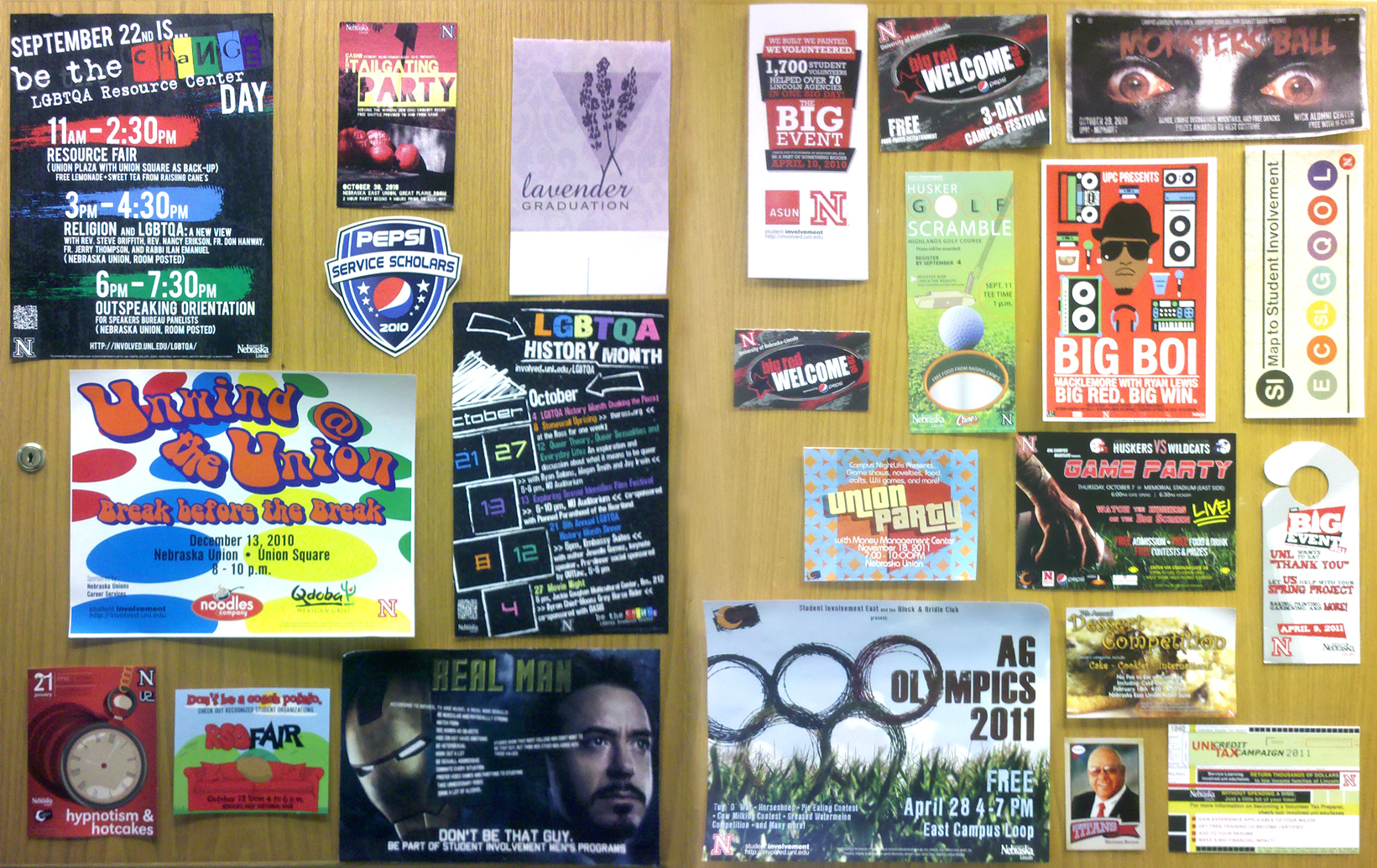 In January, the Student Involvement Information Strategies (SIIS) team will begin offering their services to all Recognized Student Organizations (RSOs).

Information Strategies has an experienced design and marketing staff who can to help any student group to publicize events and get recognized across campus.

Information Strategy services include:
Logo Design
Web Icon Design
Any size Poster
Any size Banner
Cut-outs
Fliers including PDF version
Handbills
Table Tents
T-shirt Designs
Extras (magnets, door hangers, bookmarks, pamphlets, etc.)

The design set-up fee is $20 plus tax and includes all of the above services as long as it is the same design. Any additional design will be an additional $20 fee. Information Strategies is not responsible for printing the project and RSOs may use any printing service they desire.

Steps for submitting a project:

1. Fill out PR FORM found on Student Involvement's website: http://involved-apps.unl.edu/a/PRPlan_RSO/
2. Project will be assigned to an experienced graphic designer.
3. SIIS staff and one RSO contact will work closely to accomplish project goals.
4. Project requests will be filled upon designer availability.

For more information, call Mike Jackson, Assistant Director in Student Involvement for Information Strategies at (402) 472-8155.

More details at: http://go.unl.edu/iug