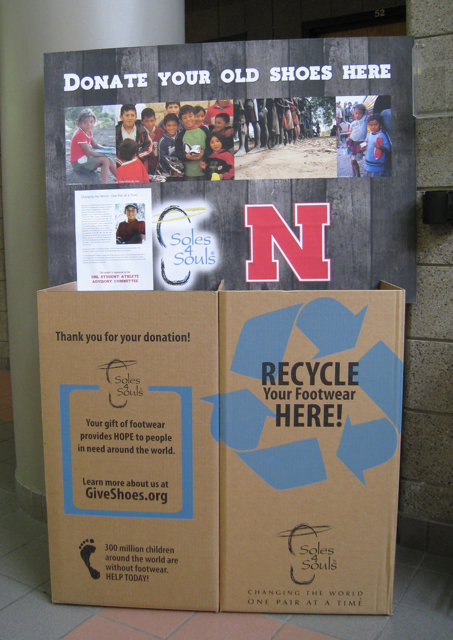 The UNL Student Athlete Advisory Committee is collecting new and used shoes from faculty, staff, students and the public for Soles4Souls, a Nashville-based charity that distributes shoes to people in need. The committee has set a goal of 20,000 shoes collected by April.

Donation boxes are in UNL athletics facilities, the Campus Rec Center and East Campus Activities Building. Donation sites will be added in residence halls and greek houses in the spring.

Soles4Souls has delivered more than 16 million pairs of shoes to people in 127 countries. The charity distributes the shoes to people in need, regardless of race, religion, class or any other criteria. Soles4Souls is a non-profit organization recognized by the IRS. All donations are tax deductible.

For more information on the charity, go to http://www.soles4souls.org.

For more information on UNL's Soles4Souls donation drive, contact Björn Barrefors at barrefors@gmail.com.