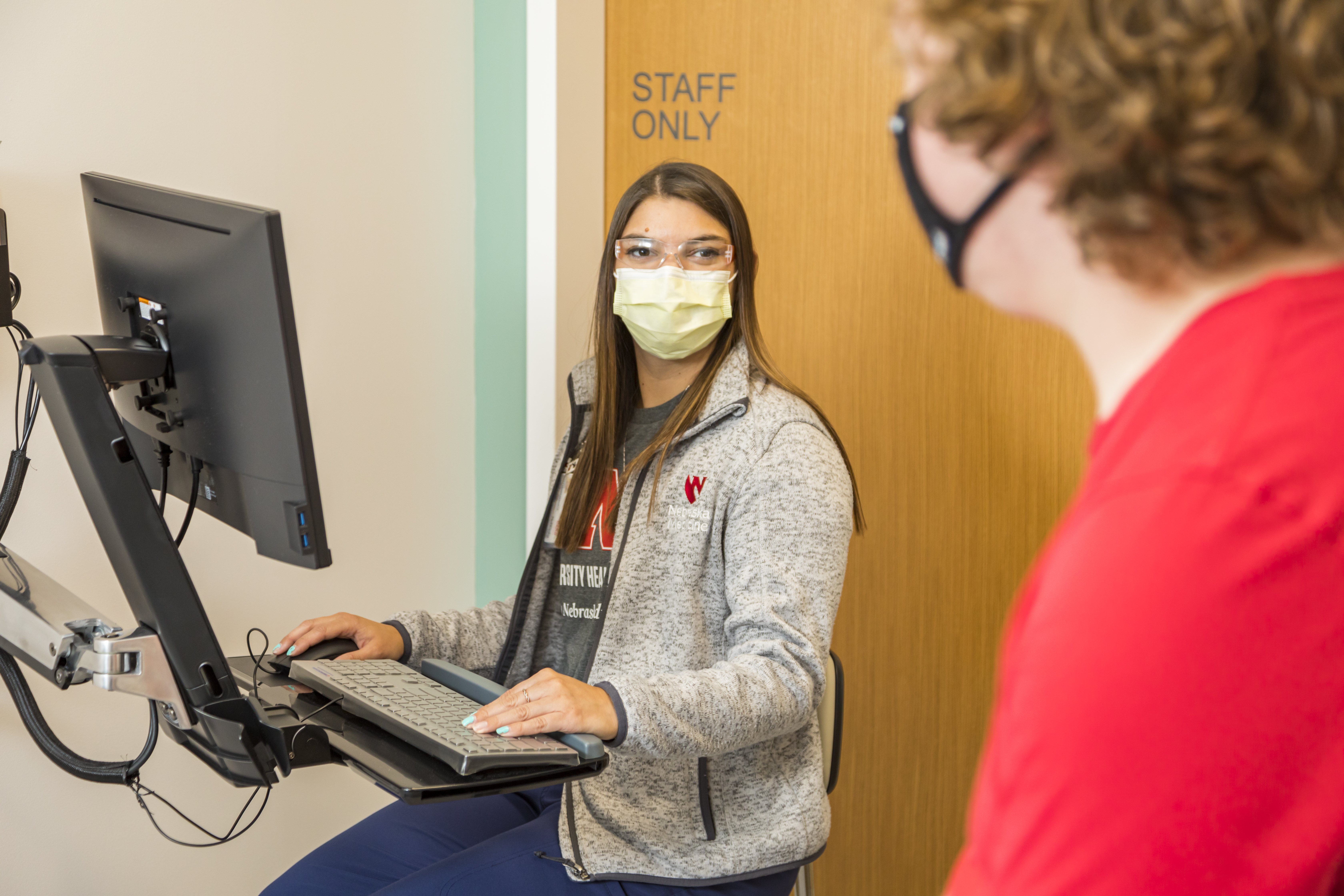 No one plans to get sick or injured. That's why it's critical for students to be prepared and know how to use the University Health Center in case they need it.

Before your student comes to campus, make sure they know these five things about the health center:
Appointments are required. This allows students to be screened for symptoms before they arrive at the building and ensures we staff, patients and Husker Community are kept safe. Walk-ins are not accepted, but same-day appointments are available on a first-come, first-served basis. Students can call 402.472.5000 to schedule. Once students are established patients at the health center, they can schedule certain return appointments on the Nebraska Medicine mobile app.

Masks must be worn in all clinical spaces regardless of vaccination status. This includes the check-in desk, waiting room and exam rooms in the medical, dental and physical therapy clinics. If a student doesn't bring a face covering with them, one will be provided upon entry. This rule keeps everyone safe and helps prevent the spread of common illnesses.

Telehealth and in-person visit options are available. This flexibility makes it easy for your student to get the health care they need in the method that is most convenient for them. Visit the website to learn more about how telehealth works.

The UHC offers COVID-19 testing. If your student develops COVID-19 symptoms, they can schedule an appointment with a provider who will determine if testing is needed based on their condition. Swab collection is available on site, and students will get their results within a few hours. At this time, the health center does not provide COVID-19 testing for travel or asymptomatic individuals.

More than injury and illness care is available. Other services include routine care for ongoing concerns, preventive care (physicals, gynecological exams, etc.), birth control prescriptions and counseling, immunizations, pharmacy, dental, nutrition counseling, physical therapy, psychiatry and much more. Visit the health center website to learn about all of these services.

The University Health Center is here to help your student stay healthy and have a successful academic experience. If you have questions, please call 402.472.5000 or visit the website.


More details at: https://health.unl.edu