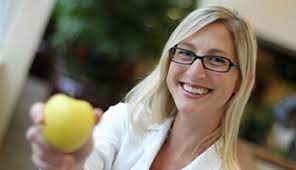 The University Health Center is pleased to announce the addition of Sarah Keegan MS, RDN, LMNT, CDCES to its team of health care providers. She will be providing nutrition counseling sessions via telehealth.

Sarah has been with Nebraska Medicine for nearly 15 years. She has provided nutrition care and diabetes education throughout the Nebraska Medicine health system though mostly for outpatient bariatrics, diabetes, neurosciences and primary care.

She is passionate about connecting with her patients and individualizing their care for their specific needs. In her spare time, she enjoys the outdoors of rural Nebraska with her dog, Roodle. Sarah and her husband, Brian, enjoy traveling and spending time with family and friends. She is excited to reconnect with her alma mater, University of Nebraska–Lincoln.

To make an appointment with Sarah, call 402-472-5000 to schedule. Students who pay the University Program and Facilities Fee will receive their first nutrition counseling session at no additional cost.

Follow-up appointments are not covered by student fees, and there are charges for each visit. To determine how much your visit will cost, it is recommended that you contact your health insurance provider for coverage information. Patients are responsible for charges not covered by insurance.

Learn more about the nutrition counseling services at UHC.