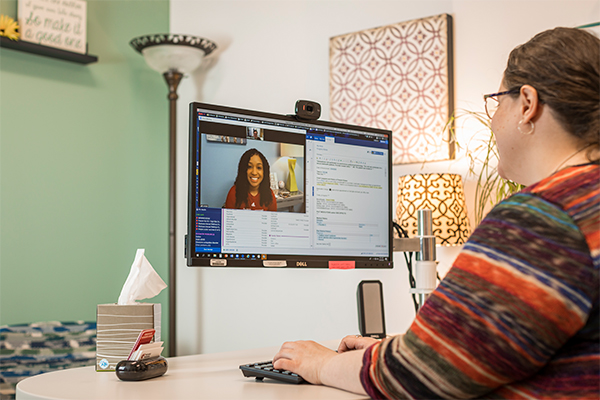 Have your student transfer their existing prescriptions to their summer address.
If your student isn't staying in Lincoln for the summer, remind them to transfer their medications before they leave town. The health center pharmacy offers free mail order delivery for those who qualify. Learn more at health.unl.edu/prescriptions.

Telehealth provides private, convenient care.
Telehealth home video visits connect your student with University Health Center board-certified providers whenever - and wherever - it's most convenient for them. Telehealth is only available to students who stay in Nebraska. Appointments are required and can be made by calling 402.472.5000. For information on eligibility and services offered, visit health.unl.edu/telehealth.

Keep your student up to date on health trends and topics.
It's hard to know which sources to trust when it comes to health information. We created a newsletter designed specifically for college students to assist. Encourage your student to sign up to get the facts relevant to their life, straight from the Nebraska Medicine experts. To register, visit go.unl.edu/UHC-Newsletter.

The University Health Center is open during the summer, Monday through Friday, from 8 a.m. to 5 p.m. and is closed on the weekends. Students can make appointments by calling 402.472.5000.


More details at: https://health.unl.edu