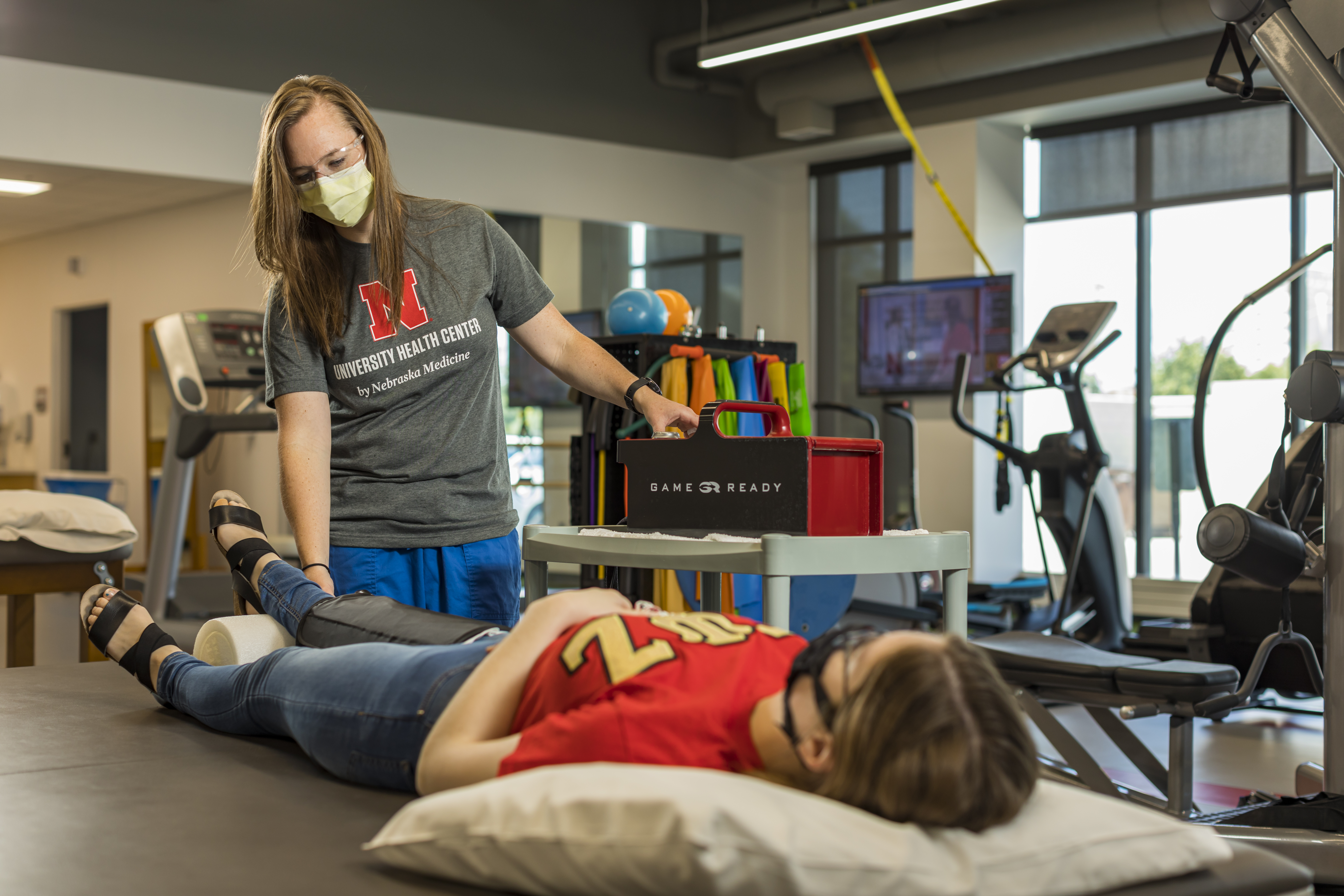 The University Health Center is the go-to campus resource for students who need to see a doctor for an illness or injury. But did you know they also offer many other health care services to help students stay well?

Here are four little-known services that may benefit your student:

Physical Therapy
If your student ever injures themselves, experiences chronic pain or needs rehabilitation from a surgery, the health center has a robust physical therapy team that can help them bounce back. They work with students to create individualized treatment plans that focuses on their unique, specific goals. Potential treatment methods include aquatic therapy, cupping, dry needling, exercises and stretching, manual therapy and more. Hear student David Rikli's story about how physical therapy helped him.

Orthopaedic Clinic
The health center has an orthopaedic clinic for students with bone and joint dysfunction caused by trauma, sports injuries and degenerative conditions. The orthopaedic specialist evaluates and treats these concerns and applies casts or splits for fractures, knee and shoulder injuries, strains and sprains, and surgical follow-up.

Nutrition Counseling
A balanced, nutritional diet gives students the energy and strength they need to excel in academics and beyond. Whether their goal is to manage weight, stress, fatigue, digestive issues or other medical concerns, the registered dietitian at the health center can help your student establish nutrition habits that fit their individual needs. The first visit with the registered dietitian is covered by student fees. Appointments are offered via telehealth.

Eye Clinic
The health center optometrist provides annual eye exams and helps students with a variety of concerns like contact-lens-related red eyes, styes, dry eyes and more. The clinic can order contact lenses and provide referrals to local resources where glasses and other eyewear can be purchased.

Appointments are required for services and can be made by calling 402-472-5000. Even if your student isn't enrolled in summer classes, they are still eligible to receive care at the health center.

Most services above are not covered by student fees but can easily be submitted to private insurance. Before using the eye clinic, check with your vision insurance provider to confirm that Nebraska Medicine is in-network with your plan. Learn more about cost and billing.
More details at: https://health.unl.edu