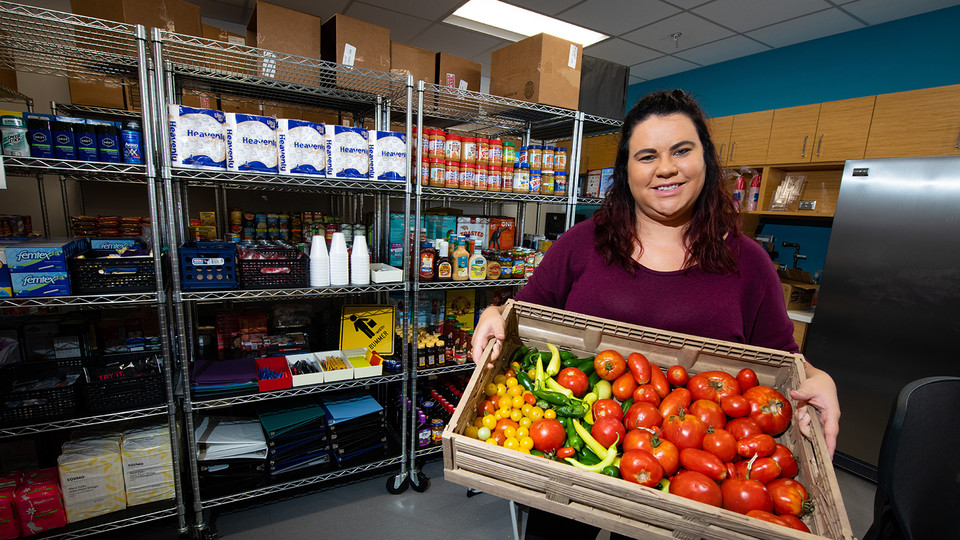 Even after giving away fresh-picked items to neighbors and friends, backyard gardeners may still have surplus fruits and vegetables. Donating to the Husker Pantry is a great way to share the bounty with students.

Sami Smith, graduate assistant with Husker Pantry, shares this advice for donors to get their homegrown produce to the Pantry for inventory and made available to Husker students.

• Drop off fresh items to the Pantry's donation bin inside the University Health Center (UHC). This bin is frequently checked by the Pantry team, ensuring that fresh items are picked up and added to the inventory as soon as possible. During the summer, UHC is open 8 a.m. to 5 p.m. Monday to Friday.

• If possible, email pantry@unl.edu">pantry@unl.eduone to two days prior to your delivery, including the types and quantity of items you plan to bring, as well as the drop off date. This helps the volunteer staff prepare for your fresh donation.

• Tomatoes, cucumbers, zucchini, green beans, peppers, potatoes, summer squash and other common and easy-to-prepare vegetables are popular items for students. Apples, pears, berries and citrus are fruits that are in-demand.

• Fresh items must be donated in their raw/unprocessed form. The pantry is unable to accept 'homemade' items that are frozen, canned, jarred or otherwise processed in a home kitchen.

Don't have a backyard garden? That's not a limitation to donating fresh produce. Husker Pantry accepts fruits and veggies purchased from grocery stores and farmer's markets, too.

Further details about Husker Pantry are available on the pantry@unl.edu">pantry@unl.edu.