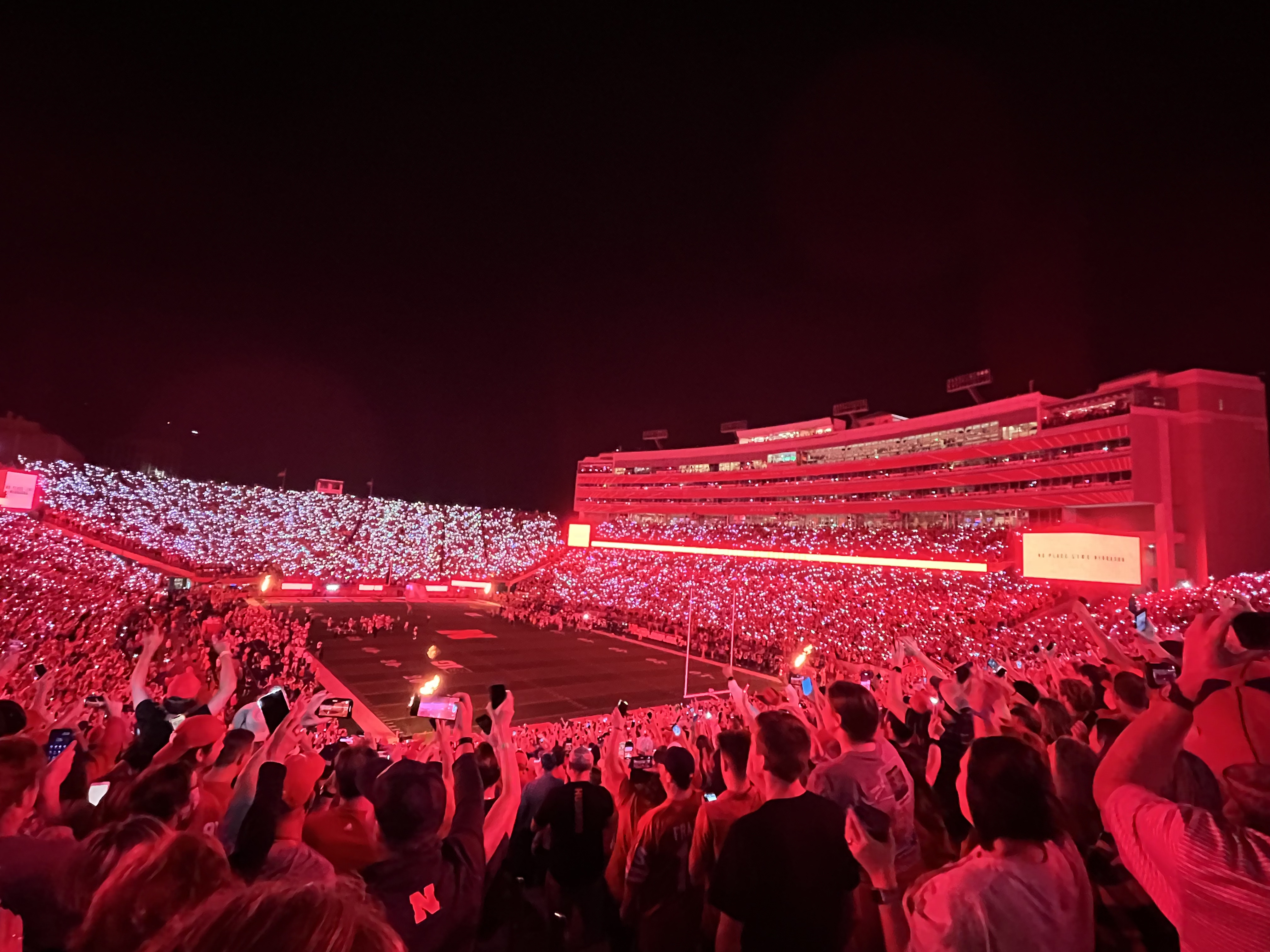 GAME PLAN noun: a strategy worked out in advance

It's officially football season and that means it's Husker season! There is no other time of year quite like football season in Nebraska – a sea of red shirts, the sound of the Cornhusker Marching Band and the smell of Valentino's pizza and Fairbury hotdogs in the air. But aside from the smell of hotdogs and victory fireworks, what should students expect on game day, and how can you as a parent or family member help keep them safe?

A game plan is key – by discussing expectations, potential risks and how to handle them in advance, students will have strategies to avoid high-risk situations, to keep themselves safe and to help meet their goals at UNL.

Open and Honest - Clear communication is key to successful conversations around difficult topics such as alcohol use. Openly discuss with your student what each of you thinks about alcohol and your expectations related to using it. Avoid being judgmental; if you disagree with something your student says, ask them more about it and explain why you disagree. Try to focus on the goals your student has set for themselves and encourage them to put their time and energy into achieving those goals.

What does game day look like – Ask your student what they think their game day might look like. Will they be attending the on-campus student tailgate and then heading to watch the game? Perhaps they plan to watch from the Railyard in the Haymarket? Maybe a friend is hosting a watch party in their apartment. Every event comes with risk, some higher than others. To maintain a home-field advantage, encourage students under the age of 21 to stay on campus.

Alcohol safety strategies – If your student plans to drink alcohol, discuss ways they can lower their risk while drinking. Encourage them to eat before going out and to drink lots of water before and while drinking. Remind them to keep track of how much they are drinking and to pace themselves; about one drink an hour will allow them to have the fun they seek without going overboard. Get more alcohol safety resources online.

Create an exit plan – If things head south, how will your student exit a risky situation? It may feel silly but practicing what to say in an uncomfortable situation can help a student feel more confident in saying "no thanks" when the time comes.

If your student is off campus, how will they get home? Remind your student that they should have the university police added to their phone. If their phone allows them to set an Emergency SOS contact that can be called, remind them to set it to call someone they trust.

These plays will create a game plan that will help keep your Husker safe this season!