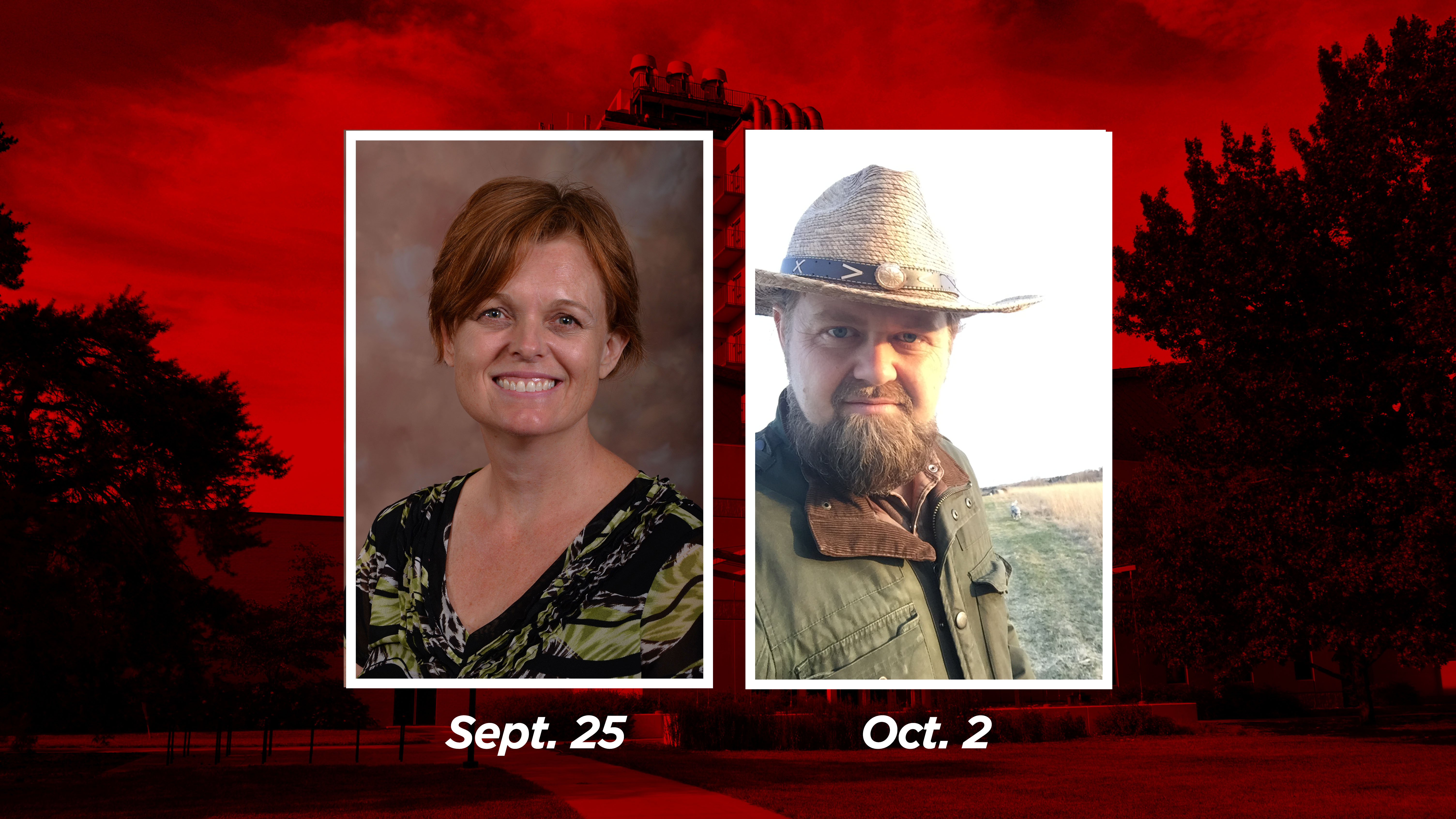 LINCOLN ― The annual School of Natural Resources Fall Seminar Series begins this Wednesday when Tonya Haigh, a rural sociologist with the National Drought Mitigation Center at SNR, presents "Adept at adaptation: Identifying and building agricultural managers' adaptive capacity for climate risk management."

The presentation, at 3:30 p.m. in 901 Hardin Hall South, 3310 Holdrege St., is free and open to the public.

Haigh is currently wrapping up her dissertation research on the ability of rangeland managers to cope with drought. She has worked with ranchers, advisors, and researchers to develop the Managing Drought Risk on the Ranch website, and has provided social science expertise to the development of agricultural decision support tools for Corn Belt producers and specialty crop growers. But her research also has examined ag managers' ability to cope with climate conditions that are too hot, too cold, or too wet.

"Great Plains and Midwest agricultural and land managers have dealt with all of these conditions over the past decade, and face increasing climate risks and uncertainty in future decades," Haigh said. Her research is meant to inform efforts to develop planning resources and usable climate information that will help managers better prepare for future climate risks.

Haigh will answer questions from the audience after the lecture. Find more about her work here.


Eaton to speak on stakeholder engagement

Wes Eaton, assistant research professor of rural and natural sociology at Penn State, will present "Stakeholder Engagement: Over hyped or Underutilized? Lessons from the literature and stakeholder interviews on the aims and purpose for stakeholder engagement" during the Oct. 2 fall seminar series session. His presentation will be at 3:30 p.m. in Hardin Hall Auditorium (room 107).

Eaton says complex environmental challenges such as groundwater contamination can't be solved by individuals, it requires collaborations among stakeholders who affect and are affected by the problems.

"Stakeholder engagement is increasingly utilized by agencies and others on local to federal scales to address such complex challenges," he said. "However, while the practice of stakeholder engagement is increasingly common, scholars tell us evidence for whether and how engagement can lead to positive social and environmental change remains in dispute. This presentation addresses this puzzle in three parts."

Eaton will dig into the research on stakeholder engagement, and point out what works to lead to positive changes in people and the environment. He also will report findings from his research in Pennsylvania and Nebraska on water resource decision-making, and he'll describe his ongoing research in those states and Arizona through facilitated stakeholder engagement.

Learn more about his research here.

SNR Fall Seminar Series
Our fall seminar series brings in leading scientists to cover a diverse range of topics, including drought and climate change; fisheries health and wildlife populations; soil health and Nebraska crops; and stakeholder engagement.

For the complete list of speakers and presentation topics, visit our seminar webpage.